New AFI research shows why reorganization of the C.I.A. is a liberty imperative
Bill & Hillary Clinton and John Podesta organized a C.I.A. digital takeover by the deep state military-industrial complex in 1999
The C.I.A. and the Clintons blackmail for a living, and are now attempting to undermine President-elect Donald Trump
NOTICE TO READERS (12/09/16):
Google began blocking reader comments on this site the
same day
the MSM "fake news" diatribe began in the U.S. and Europe supported by Hillary Clinton—the queen of lies. This is an unvarnished attempt to silence citizen resistance to the attempt by globalists to dumb down the electorate and establish a corporate world government. Therefore, we subscribed to a Leader Private Email account (the real inventors of social networking) to which you can email your comments and we will post for you. If this blog is blocked, no worries, we will repost everything on independent media. The truth cannot be silenced. Resist.
Fig. 1: New research on the C.I.A. shows why donald trump must reorganize it before it completely destroys the U.S. constitution
.
Few citizens know that the C.I.A. runs a large private investment company in Washington, D.C. and Silicon Valley named In-Q-Tel ("IQT") started on
Sep. 29, 1999
by President Bill Clinton. Presidents George W. Bush and Barak Obama have perpetuated and grown the company.
Bottom line, C.I.A. liars gave birth to the liars of Silicon Valley—techies, lawyers and Wall Street.
Main Street was screwed.
It is not OK for the C.I.A., a government body, to use taxpayer funds to
invest
and have controlling interest in private companies—that is called nationalization. It's OK for the C.I.A. to
buy
technology, but not invest in and thus control companies that have obviously gained uncompetitive advantage in Silicon Valley. Further, it is not OK for the C.I.A. to use the profits from these investments to operate as a rogue agency without Congressional oversight
This Clinton-Bush-Obama spying scam is just outrageous. How many elected officials, bureaucrats and judges are compromised by bribes, coercion, blackmail, insider trading, money laundering, offshore bank accounts, drug smuggling, pedophilia, rigged contracts, threats and cronyism?
In-Q-Tel secretly
created
the social networking industry. That's right, the C.I.A. essentially
created
Google, Facebook, Yahoo, YouTube, Twitter, Instagram and others as a universal spying tool to gather dirt ("information") on every citizen of the planet. We believe the C.I.A. has emerged from the shadows after Donald Trump's election because they are just about to lose control of their social media spy platform, as well as the technology relied upon by their co-conspirators Facebook, Google, AT&T, Verizon, AOL, What's App, Twitter, YouTube, Instagram, etc.
Just imagine how unscrupulous globalist New World Order actors like George Soros, John Podesta and the Clintons have used this C.I.A. / NSA dirt to coerce and blackmail politicians, bureaucrats and judges into submission since 1999. Their plan to control global information flow after Bill Clinton took power in 1993 was being delayed because legacy IBM, Xerox and Microsoft "groupware" technologies were not able to handle the millions of simultaneous Internet transactions.
In 2000, their serendipitous discovery, theft and exploitation of the social networking invention of Columbus innovator Leader Technologies was pure evil genius.
Lock them up.
Graphic: AFI.
Bookmark: #drudge-tweet
Breaking News! Jan. 11, 2017
Independent media kingpin Matt Drudge thinks the C.I.A. / NSA may be using its "own dirt" to blackmail (this suspicion is consistent with AFI research discussed above and below and in this blog (see Blog Archive on right)...

MATT DRUDGE:
"Are Corrupt U.S. Intel Agencies Blackmailing Trump?"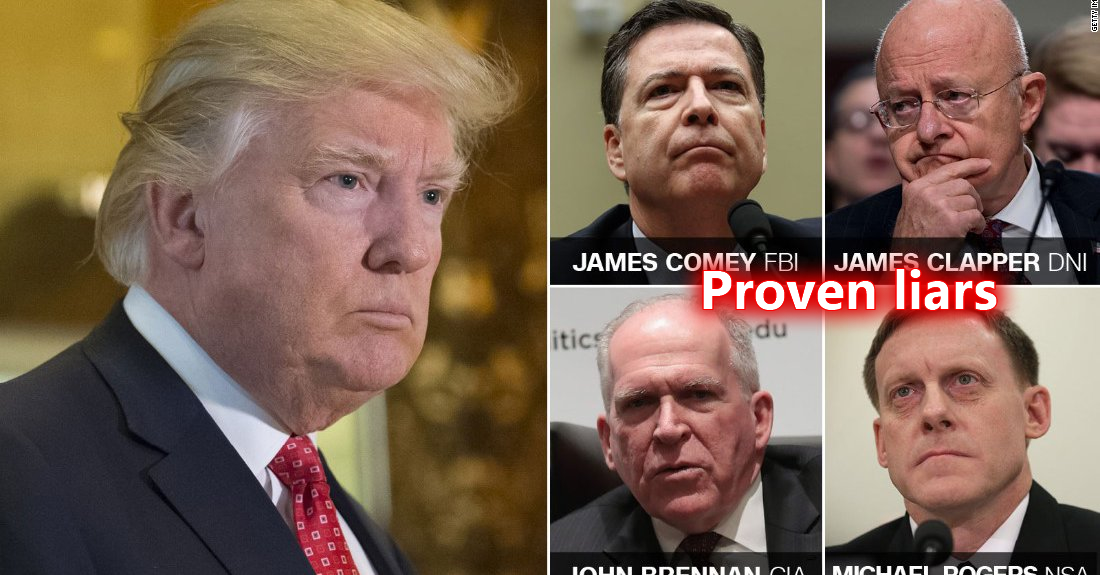 If you are accessing the
AFI TIMELINE
("People you trusted are now hijacking the Internet") for the first time, please be patient and
wait for the full download
(make some tea or coffee), the bookmark will automatically go to
Item No. 56
.
ORIGINAL POST
White House organizers of the Shadow Government
(Jan. 06, 2016)—On Sep. 29, 1999, Bill Clinton and his White House shadow government allowed the C.I.A. to form a private company named In-Q-Tel. However, there is one BIG problem: the C.I.A. / NSA are forbidden from operating inside the United States. It appears that our nation's leaders turned a blind eye to our Constitutional privacy rights en masse.

In-Q-Tel immediately began investing in Silicon Valley hardware and software companies. They now effectively own and certainly control much of Silicon Valley, directly and indirectly. They reap hundreds of billions of dollars a year from these investments. They manage massive offshore accounts. Those funds are used to fund a global technocracy of crony capitalists led by globalist don George Soros.
The current narrative that the Russians hacked the U.S. elections was allegedly leaked by an unidentified C.I.A. operative―who produced no evidence. WikiLeaks' Julian Assange has said repeatedly that his John Podesta emails did not come from Russia or any other state actor. Other sources say they came from inside the U.S. intelligence community in order to inform the American electorate about the extent of the corruption. Even the FBI would not confirm the shadowy C.I.A. allegations, yet the MSM continues to repeat the accusations ad naseum.
There are at least three reasons why Americans cannot rely on the truthfulness of the C.I.A.
First, the C.I.A. broke the law in 1999 by investing in private U.S. technology companies. This means that Silicon Valley is essentially a nest of spies aligned with their globalist taskmasters. These spies grossly abuse the digital privacy rights of every American.
Secondly, the C.I.A. are hired liars who assassinate people for a living. They are not to be believed.
Thirdly, NSA Director Eric Clapper lied to Congress on Mar. 12, 2013 when he said that the NSA was not spying on Americans. See video below "NSA Clapper's Big Lie."
On Sep. 29, 1999, the Central Intelligence Agency (C.I.A.) formed In-Q-Tel and hired it first CEO, Gilman Louie. See the book: In-Q-Tel: A New Partnership Between the CIA and the Private Sector:
THE BIG LIE: "The origins of the concept that has become In-Q-Tel are traceable to Dr. Ruth David, a former CIA Deputy Director for Science and Technology [she was appointed by President Obama as a member of the National Science Board and National Science Foundation in 2012]. She and her Deputy, Joan Isham, were the first senior Agency officials to understand that the information revolution required the CIA to forge new partnerships with the private sector and design a proposal for radical change. The timing of the proposal was fortuitous. The Director of Central Intelligence (DCI), George Tenet, had just launched his Strategic Direction initiative that included technology as one of its areas for review. The study made a direct link between the Agency's future technology investments and improving its information gathering and analysis capabilities."
President Dwight D. Eisenhower's warning about the rise of this military-industrial complex
No one appears to have challenged the constitutionality of the C.I.A. owning a private American company on U.S. soil. Despite President Eisenhower's dire warning about the amassing of unchecked power, the entire military-industrial complex lined up behind C.I.A. In-Q-Tel and supported a fundamental breach of U.S. law that fobids the C.I.A. from operating inside the United States.
Click video to watch 2 min. 30 secs. of President Dwight D. Eisenhower's farewell address on Jan. 17, 1961
Fig. 2—On Jan. 17, 1961, President Dwight D. Eisenhower warned the world about the dangers for tyranny arising from a military-industrial complex.
As this investigation uncovers, that day came on Sep. 29, 1999 when the C.I.A. began investing in hardware and software companies, thus essentially nationalizing, largely in secret, America's emerging digital infrastructure. This gave the C.I.A. an unprecedented and unaccountable ability to spy on everyone without a warrant.
Raw *.mp4 video file
.
In-Q-Tel / C.I.A.'s Founding Technocracy "Trustees"
C.I.A. In-Q-Tel founding military-industrial complex technocracy trustees:

Individual:
Organization:
Ault III, Lee A.
Telecredit, Inc.
Augustine, Norman R.
Lockheed Martin Corporation
Brown, John Seely
Xerox Corporation
Crow, Michael M.
Columbia University
Friedman, Stephen
Goldman Sachs; Marsh & McLennan Capital, Inc.
Kaminski, Paul G.
Technovations, Inc., Global Technology Partners, U.S. Under Sec. of Defense
Kim, Jeong H.
Lucent Technologies, Yurie Systems
Mandl, Alex J.
AT&T, Teligent,Inc.
McMahon, John N.
Lockheed Missile & Space Systems Company; C.I.A
Perry, William J.
U.S. Department of Defense, Stanford University
Click video to watch 35 sec. video of NSA Director James R. Clapper flagrantly lying to the American people.
Fig. 3—James R. Clapper denied that NSA spies on Americans & lied to cover it up
in this 35 sec. video evidence. Video: C-SPAN3.
https://youtu.be/v3d-re0dtKA
|
Raw *.mp4 file
.
Sen. Ron L. Wyden (D-OR)
asked Gen. Clapper:
"Does the NSA collect any type of data at all on millions, or hundreds of millions, of Americans?

Clapper lied: "No, sir," rubbing his head.

Sen. Wyden then asked, "It does not?"

Still rubbing his head (knowing that NSA was engaged in massive illegal surveillance and that he was willfully ["wittingly"] covering it up): "Not wittingly. There are cases where they could inadvertently, perhaps, collect, but not wittingly."
Edward Snowden blew the whistle on Clapper nine weeks later on
Jun. 06, 2013
.
Clapper was undoubtedly feeding salacious blackmail data to the DNC, Clintons and Podesta—an age-old spy tactic to compromise a target
.
See video evidence
of Clapper's cover up and lie. See the official
Senate transcript
. Attorney General Eric H. Holder was obviously in on this, which is why it has taken three years for Clapper to go.
CITATION:
S. Hrg. 113-89. (Mar. 12, 2013)
. Testimony of NSA Director Eric R. Clapper, Current and Projected National Security Threats to the United States. Hearing before the Select Committee on Intelligence, United States Senate, 113th Congress, First Session. 82-721-PDF. GPO.
The C.I.A. and their New World Order globalist conspirators are attempting to use "fake news" as a Russian bogey man to block a Donald Trump presidency.
Knowledge is power.
America is under attack from rogue C.I.A. / NSA spies bent on running a permanent global technocracy. Resist.
* * *
Related Posts:
Dec. 13, 2016: Fake social media is run by the CIA and creates fake news to demonize truth tellers and overturn Trump's election
Dec. 19, 2015: The fall of the U.S. & the rise of a New World Order
Oct. 23, 2015: Hillary testimony uncovered collusion with the spy state cartel
Sep. 11, 2015: Spy state cartel has taken over the digital world.
Aug. 11, 2015: Hillary & Bill shill for a secret intelligence agency cartel.
Aug. 03, 2015, Will Republicans debate the real core of Washington corruption — the C.I.A. Facebook spy state?
Jul. 17, 2015: Disastrous rise of a lawless C.I.A.
Jul. 09, 2015: Facebook started by C.I.A. as spy-state tool.
Jun. 23, 2015: IBM lied about NSA spy platform.
May 29, 2015: NSA bulk data scheme controlled by an IBM cartel.
Apr. 18, 2015, Shadowy IBM Eclipse Foundation lords over American media and politics
Mar. 25, 2015, Betrayal: former FBI director colluded with cartel offshore money laundering havens
Feb. 11, 2015, Obama promotes IBM criminality in latest executive order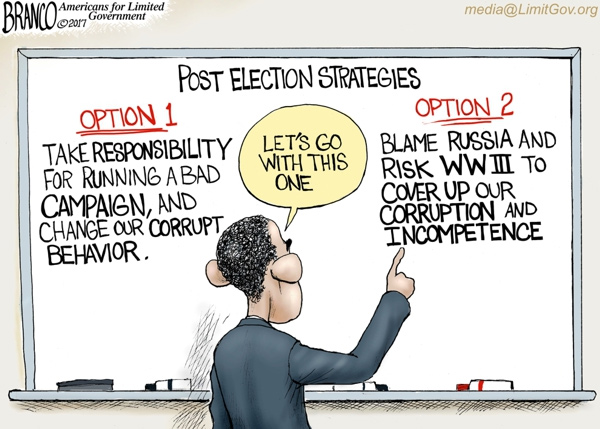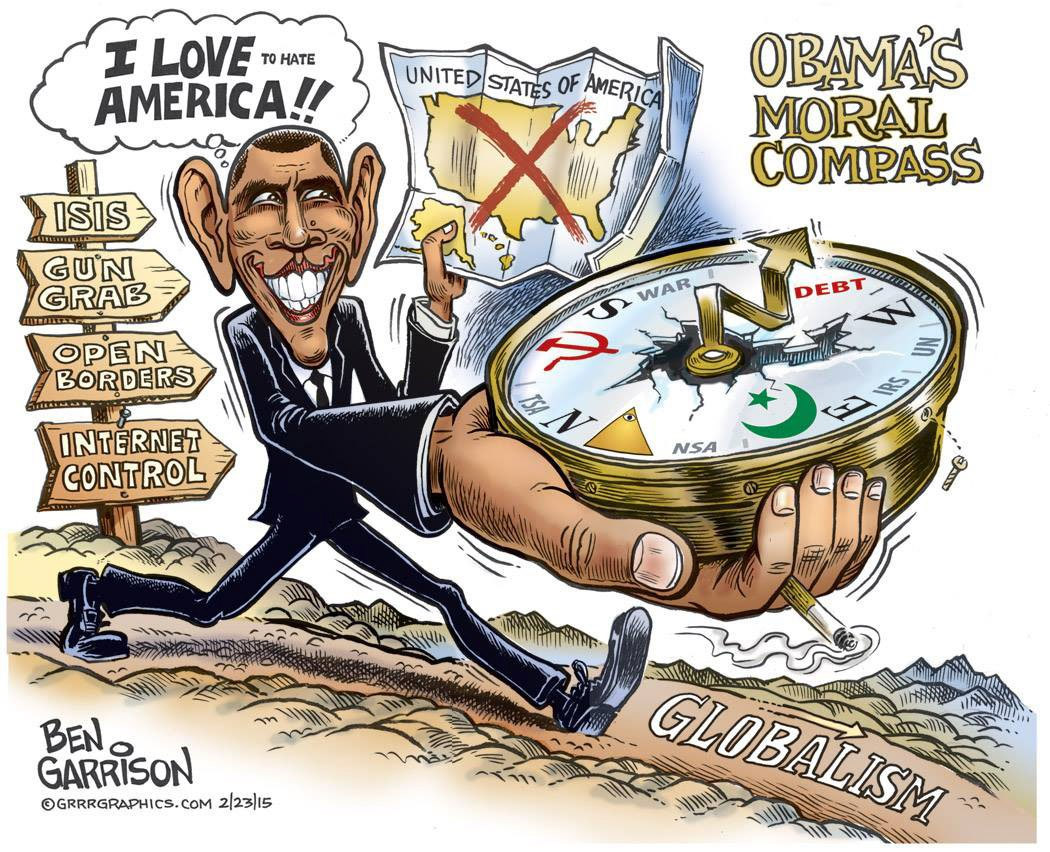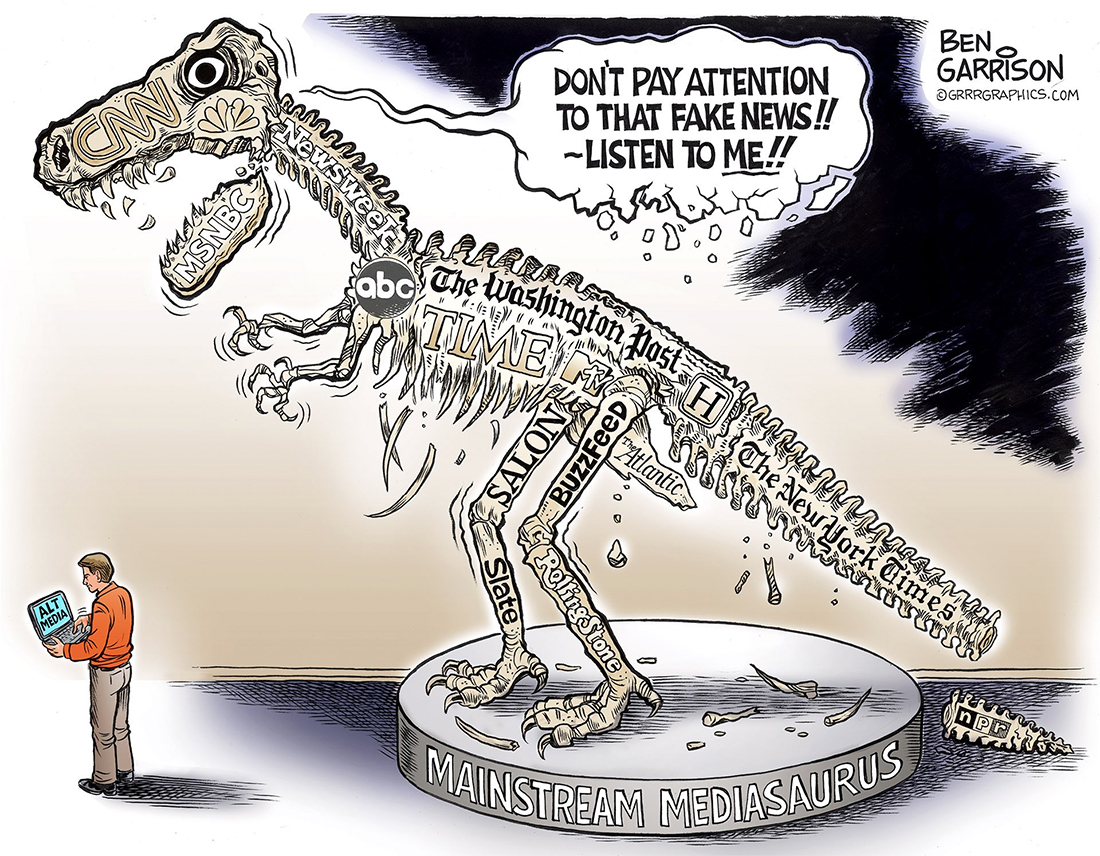 Notice: This post may contain opinion. As with all opinion, it should not be relied upon without independent verification. Think for yourself. Photos used are for educational purposes only and were obtained from public sources. No claims whatsoever are made to any photo. Fair Use is relied upon.
Comment
Click "N comments:" on the line just below this instruction to view comment on this post. On about Dec. 05, 2016, Google began blocking comments to this blog. However, if you email your comment to a secure email website we have established at:: afi@leader.com we'll post it for you. We welcome and encourage anonymous comments, especially from whisteblowers.