Fig. 1—Mammon.
Jesus Christ warned us that we could not serve God and Mammon (
Matthew 6: 24
). In His Wisdom (
Gr.
Sophia or σοφία) he was being technical and not merely metaphorical. He said those who embrace Mammon would despise God. Long suppressed historical evidence reveals that the self-anointed British elites and their American sycophants take orders from Mammon and despise Christianity.
See
previous post
The British War Against Christianity
.
Note:
We are not talking about the British people here, but rather their tyrannical government, bankers, traders, politicians, corporations, lords, "ladies," knights, barons, viscounts, marquess, earls, dukes, princes, accountants and lawyers in The City of London who take their instruction from Mammon himself, we conclude.
Who is the master of the "deep state?" Mammon, headquartered in The City of London. Call him out. That ground cries out with Cain's curse—Genesis 4:11.
Overrun "The City" with feet shod with the preparation of the gospel of peace—Ephesians 6: 14-15.
Jesus Christ: "No one can serve two masters; for either he will hate the one and love the other, or else he will be loyal to the one and despise the other. You cannot serve God and mammon. —Matthew 6: 24.
Presidents Lincoln and Kennedy were assassinated trying to wrest control of America's currency from British Mammon.
All other Presidents have gone along.
Only We The People can stop this demonic blight before it destroys civilization.
Notice to readers: We have solid supporting evidence for everything we discuss herein. We decided to err on getting these facts out, then providing the supporting links over the next several weeks. You are invited to return. There is a lot to unpack here.
Bookmark: #debt-slavery
|
https://tinyurl.com/3dzrdr9h
Click image to play the video. If the video does not play, click the link below it.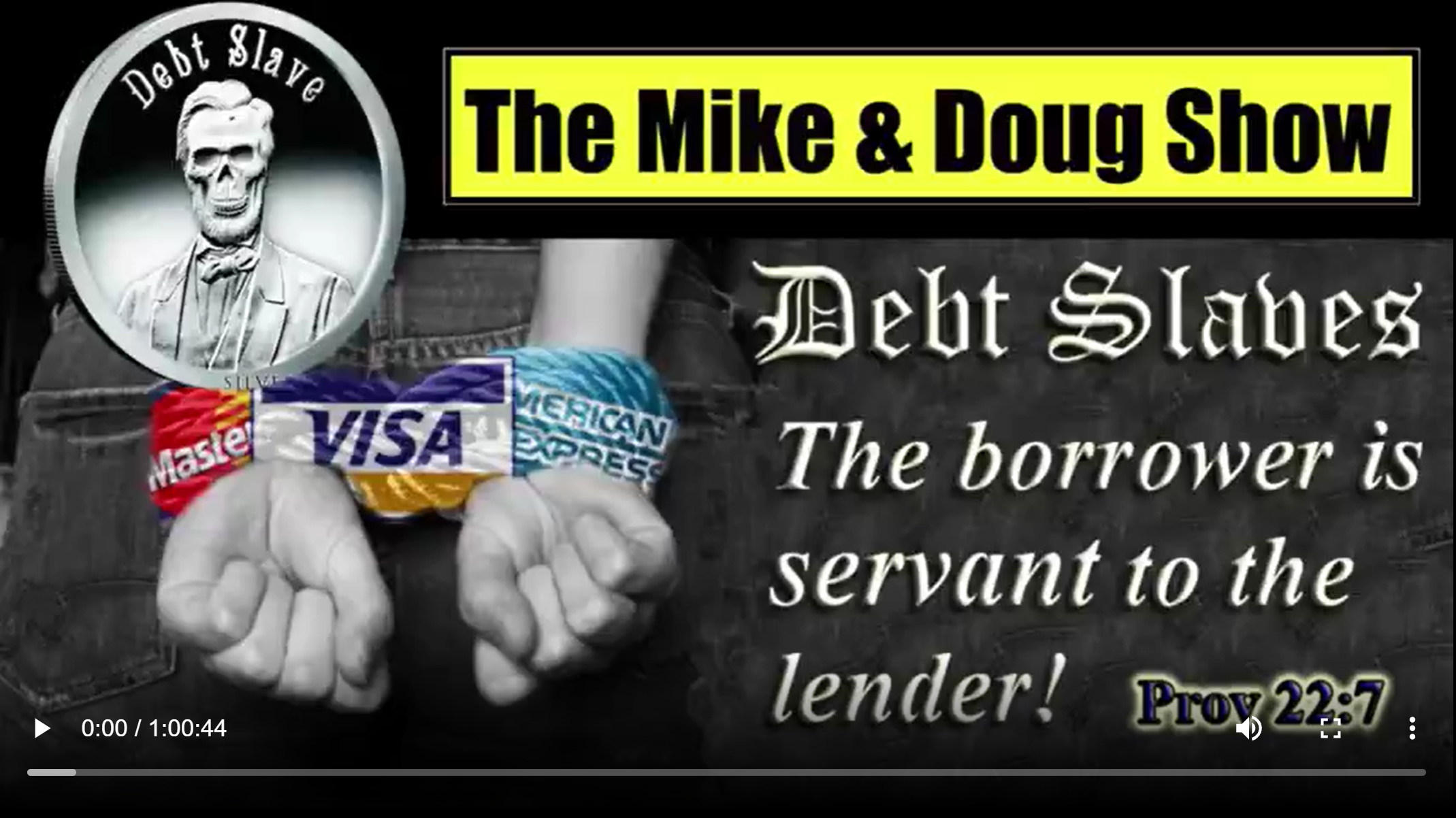 Click image to play the video. If the video does not play, click the link below it.
Starts @ 31 min. 10 secs.