Why? The C.I.A. will lose control of its social networking spy platform when Trump takes power
NOTICE TO READERS (12/09/16):
Google began blocking reader comments on this site the
same day
the MSM "fake news" diatribe began in the U.S. and Europe supported by Hillary Clinton—the queen of lies. This is an unvarnished attempt to silence citizen resistance to the attempt by globalists to dumb down the electorate and establish a corporate world government. Therefore, we subscribed to a Leader Private Email account (the real inventors of social networking) to which you can email your comments and we will post for you. If this blog is blocked, no worries, we will repost everything on independent media. The truth cannot be silenced. Resist.
Fig. 1: C.I.A. secretly controls social networking as a global spy system
. Few citizens know that the C.I.A. runs a large private investment company in Silicon Valley named In-Q-Tel ("IQT") started on
Sep. 29, 1999
by President Bill Clinton.
Bottom line, C.I.A. liars gave birth to the liars of Silicon Valley—techies, lawyers and Wall Street.
Main Street was screwed.
In-Q-Tel secretly
created
the social networking industry. That's right, the C.I.A.
created
Google, Facebook, Yahoo, YouTube, Twitter, Instagram and others. We believe the C.I.A. has emerged from the shadows after Donald Trump's election because they are just about to lose control of their social media spy platform, as well as the technology relied upon by their co-conspirators Facebook, Google, AT&T, Verizon, AOL, What's App, Twitter, YouTube, Instagram, etc.
Graphic: AFI.
C.I.A. created social networking companies to work against the American people & feed the globalists, including the Clinton Fndn
Bookmark: #globalists-all-in-with-clintons
News Update, Dec. 30, 2016

—Globalists are "all in" with the Clinton-Bush-Obama C.I.A. to take over America

Corruption watchdog Open Secrets reports that the Top 50 Contributors to American political campaigns gave $908 million in 2016.
Of that total, 58% went to Democrats, 37% Republicans and 5% Other.
Remarkably, 30 of the 50 contributors are Clinton Foundation donors and/or sponsors of Clinton speeches. All 50 are substantial beneficiaries of the C.I.A.'s theft of the social networking invention of Columbus innovator Leader Technologies. The C.I.A. bastardized Leader's invention into a global spy platform.
Click here for a spreadsheet
XLS
and
PDF.
(
If you cannot download these files for any reason, feel free to write us and request copies at afi@leader.com.
)
(Dec. 12, 2016)—On May 13, 2004 (give the timeline time to load), the C.I.A.'s private venture capital arm, In-Q-Tel ("IQT"), Gilman Louie, CEO, became a director of the National Venture Capital Association ("NVCA")—A C.I.A. front, in our opinion—along with its newly-appointed chairman and Facebook financier, James W. Breyer, Accel Partners LLP (Palo Alto, CA). Joining them were mutual funds including Vanguard, Fidelity, T. Rowe Price, and Silicon Valley robber baron venture capitalist Kleiner Perkins. Goldman Sachs and JPMorgan underwrite these companies.
Facebook had just launched eleven weeks earlier on Feb. 04, 2004, and curiously, all of these companies made many $10's of billions of dollars in the Facebook initial public offering on May 18, 2012. Breyer alone dumped $6.51 billion of his stock on the third day of trading in an unprecedent, probably illegal, and certainly unethical insider sale. This insider trading prompted Jim Cramer's famous CNBC rant against Peter Thiel for dumping $633 million while the opening stock price plummeted. Clearly, the C.I.A. influenced the SEC regulators to look the other way while Facebook insiders like Thiel, Breyer, Zuckerberg, Microsoft and . . . Goldman Sachs dumped their stock at an inflated valuation pumped up artificially by billions of dollars in dubious Moscow investments by Russian oligarchs Yuri Milner and Alisher Usmanov—both protégés of Larry Summers, the Harvard, World Bank, Clinton Treasury, Obama bailout, Instagram economist godfather of the modern corrupt Russian system of oligarchs. The SEC chair herself, Mary L. Schapiro, held over 45 mutual funds that were heavily invested in these globalists.
Fig. 2—James P. Breyer
is Facebook's largest institutional investor. He is closely allied with the C.I.A.'s venture capital company, In-Q-Tel. In May 2012, Breyer resigned as Wal-Mart director after the Mexican bribery scandal.
Breyer has shifted his venture capital investing priority outside the the U.S. to China where his reclusive father,
John P. Breyer
, moved to set up IDG-Accel and IDG Capital Partners. John P. Breyer, Andy Grove (Intel) and George Soros are fellow Hungarian refugees. (
The web has been essentially cleansed of Breyer Sr.'s biographical information who was the founder of ComputerWorld (!), but AFI investigators found some information linked here
)
Some of the Chinese officers of Breyer's
IDG Technology Venture Investment III LLP and Wininchina, Inc
. were identified by HSBC Swiss whistleblower
Hervé Falciani
as being involved with off-shore money laundering of dictators, drug and arms dealers. The HSBC money launderers fingered by Falciani include
all
of the
Facebook IPO underwriters and several Facebook law firms
.
Breyer is aso pressing Barack Obama to push through the Trans-Pacific Partnership (TPP) which includes liberal intellectual property provision allowing infringing countries to rewrite their rules at any time to favor a local infringer like Facebook and other Breyer companies.
Photo:Der Spiegel; Graphic: NVCA.
A year earlier, on Nov. 03, 2011, Breyer infamously proclaimed that he was "Super bullish on China" where his reclusive father, John P. Breyer, and he help drive the exploding Chinese venture capital market while gutting America's, in our opinion.
These NVCA companies, along with their corrupt bankers and lawyers, created social media to look diverse, but was, in fact, one big universal C.I.A. spy platform.
Convoluted, intertwined relationships hide their China first globalist agenda
These robber barons devised a scheme to hide stock in their globalist companies inside certain mutual funds. Then, they doled out insider tips to select judges, politicians and bureaucrats. The ethics rules had been recently changed to permit these public officials to invest in these mutual funds without disclosing the crony globalist stocks that comprise the funds. This way, public officials could benefit from decisions favorable to these globalists without disclosing their conflicts of interest.
C.I.A. created social media and is protecting their deformed creature from exposure by Donald Trump
The first serious breach of the public trust was President Bill Clinton allowing the C.I.A. to run a private venture capital company, In-Q-Tel, in Washington, D.C. and Silicon Valley on Sep. 29, 1999. [Readers are encouraged to read this gushing C.I.A. press piece. It sounded all so good, all wrapped up in swaddling clothes and laying in a manger. Too bad they gave birth to a demon, in our opinion.] Public agencies are generally prohibited from holding stock in private companies, yet the C.I.A. was allowed to massively invest. Clearly, these investments created subservience to the C.I.A. agenda.
Since 1993 when Bill Clinton became president, the C.I.A. helped devise a private intelligence operation run out of the White House. See previous post. Then, the C.I.A. supported IBM and the formation of the IBM Eclipse Foundation. Eclipse stole the social networking invention of Columbus, OH, innovator Leader Technologies, in addition to other inventions, to build a universal spying system.
James P. Chandler was a coordinator between the C.I.A. and IBM
Absolute proof of this IBM-C.I.A. collaboration was revealed by a whistleblower that included a stenographer's notebook from James P. Chandler, III, last year. See Timeline, Nov. 29, 2001. See also Timeline, Aug. 30, 2002. Chandler was patent counsel to Leader Technologies, but was secretly loyal only to the C.I.A., IBM and Microsoft.
This IBM-C.I.A. collaboration CREATED the social networking media industry with the full faith and credit of the unwitting U.S. taxpayer. Despite virtually unlimited funds, their IBM, Microsoft and Xerox "groupware" technologies had a problem that they could not solve. Their legal consiglieri, James P. Chandler, met Leader Technologies in early 2000. Once Chandler learned that Leader had solved the technical problem, he set out to steal their social networking invention. Leader had solved the problem of large-scale transactions in the Internet.
C.I.A. is creating "fake news" to try and silence truth tellers who expose their tyranny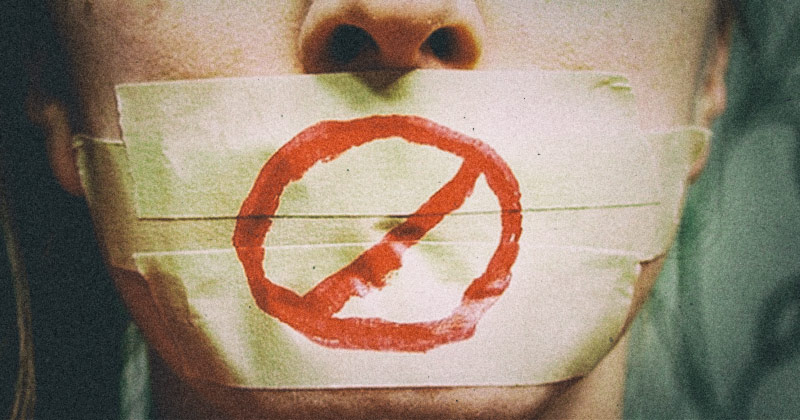 The C.I.A. has largely hidden in the background of this corruption, until this latest "fake news" attack on the alternative media that actually exposes this deep state agenda. Perhaps this is because their other institutional partners are being discredited by the alternative media.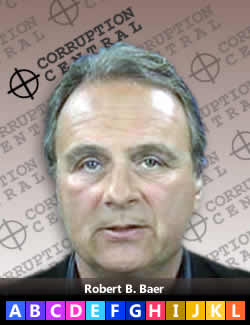 Robert B. Baer
Former C.I.A. operative being used by globalists to create a Russian "fake news" false flag
Then on Sunday, former C.I.A. operative Robert Baer on CNN cited unnamed C.I.A. sources to support the narrative that the Russians interfered with the U.S. election, and therefore, tried to delegitimize the Trump election.
Why are we listening to the C.I.A.?
—proven liars!!
Why are we listening to the C.I.A.?
They illegally fund a private Silicon Valley venture capitalist In-Q-Tel.
They secretly control social networking globally as a universal spy surveillance platform.
They abuse the privacy and property of Americans via social networking.
They are known as assassins who destabilize regimes around the world.
They have historically been prohibited from being involved in the U.S. by law.
. . . and why isn't the FBI telling the C.I.A. to keep out of domestic politics?
The C.I.A. has no charter to operate within American borders. That is the jurisdication of the FBI. So, why are we even talking about the C.I.A. here? Why are they sticking their noses into the 2016 election? Could it be because some members of the NSA and FBI who have been in cahoots with the C.I.A. and globalists, are reluctant to act?
Question: Why are some C.I.A. operatives attacking Trump?
Answer: Because they will lose the soCIAl networking platform they created
The C.I.A. knows they will lose their social networking universal spy machine if Trump is allowed to take power. Why? Trump promised to "drain the swamp."
In addition, we believe these rogue spies are blackmailing politicians, judges and bureaucrats to save their social networking capability.
They are attempting to coerce their minions in Congress and the courts to invalidate the Electoral College.  
Will these rogue C.I.A. agents assassinate Donald Trump? We certainly hope they will not even try. But they do it all over the world.
Some in the C.I.A. are openly attacking Donald Trump's election.
Is an insurrection in process?
The C.I.A. and its New World Order globalist co-conspirators are attempting to use "fake news" as a Russian bogey man to block a Donald Trump presidency.
Knowledge is power.
America is under attack. Resist.
* * *
Related Posts:
Dec. 19, 2015: The fall of the U.S. & the rise of a New World Order
Oct. 23, 2015: Hillary testimony uncovered collusion with the spy state cartel
Sep. 11, 2015: Spy state cartel has taken over the digital world.
Aug. 11, 2015: Hillary & Bill shill for a secret intelligence agency cartel.
Aug. 03, 2015, Will Republicans debate the real core of Washington corruption — the C.I.A. Facebook spy state?
Jul. 17, 2015: Disastrous rise of a lawless C.I.A.
Jul. 09, 2015: Facebook started by C.I.A. as spy-state tool.
Jun. 23, 2015: IBM lied about NSA spy platform.
May 29, 2015: NSA bulk data scheme controlled by an IBM cartel.
Apr. 18, 2015, Shadowy IBM Eclipse Foundation lords over American media and politics
Mar. 25, 2015, Betrayal: former FBI director colluded with cartel offshore money laundering havens
Feb. 11, 2015, Obama promotes IBM criminality in latest executive order
Notice: This post may contain opinion. As with all opinion, it should not be relied upon without independent verification. Think for yourself. Photos used are for educational purposes only and were obtained from public sources. No claims whatsoever are made to any photo. Fair Use is relied upon.
Comment
Click "N comments:" on the line just below this instruction to view comment on this post. On about Dec. 05, 2016, Google began blocking comments to this blog. However, if you email your comment to a secure email website we have established at:: afi@leader.com we'll post it for you. We welcome and encourage anonymous comments, especially from whisteblowers.