Pres. Obama's Facebook complicity makes the website a fool's errand
Fig. 1—Todd Y. Park, U.S. Chief Technology Officer (CTO) Undisclosed Conflicts of Interest.
Graphic: Americans For Innovation Contributor.
(Nov. 26, 2013)―New evidence proves that President Obama is ethically bound to recuse himself from Obamacare decisions, as should his chief technology officer, Todd Y. Park.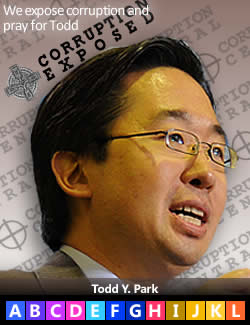 Fig. 2
—Todd Y. Park, U.S. CTO, HHS CTO, founder athenahealth and Castlight Health, White House CTO, Hillary 2016 campaign (on White House loan).
Yesterday, AFI received a copy of the 2006 Senate financial disclosure for Edward M. ("Ned") Lamont and his wife Ann H. Lamont (CLICK HERE). Investigation into the Lamonts began after discovery of her close business associations with Todd Y. Park.
A Spider's Web
A spider's web of self-dealing and conflicts of interest emerged. See. Fig. 1.
The Standards of Ethical Conduct for Employees of the Executive Branch tell employees to "avoid even the appearance of impropriety." Actual undisclosed conflicts of interest are serious offenses, and demand immediate redress to prevent damage to the body politic.
Park only pretended to divest his conflicts
Massive corruption renders Obamacare and HealthCare.gov dead on arrival
When President Obama first appointed Park to be chief technology officer (CTO) for Health and Human Services (HHS), the press asked Park about his conflicts of interest as founder, director and lobbyist for Athenahealth. Park promised to sell his $30 million in stock and options. Fair enough.
However, instead of divesting himself of his conflicts in 2009, he doubled down. Chief among Athenahealth's shareholders were Ann H. Lamont; Lamont's venture firm Oak Investments; venture capitalists Draper Fisher, Cardinal Health and Venrock; and his brother Ed Y. Park.
The price of Todd Y. Park's soul: $160 million
A year earlier, in Jan. 2008, Park had formed Castlight Health. On Aug. 4, 2009, Park was appointed HHS CTO by President Obama. Then, just 10 months later in Jun. 2010, Park's private Castlight Health company received a whopping $60 million investment from Morgan Stanley, Oak Investments (Ann H. Lamont), Venrock and the Cleveland Clinic. He received another $100 million in May 2012. T. Rowe Price jumped on the second-round bandwagon.
Park's conflicts are astounding. No less than three of the Athenahealth entities with whom Park had earlier admitted conflicts, were now back on center stage privately funding Castlight Health. Concurrently, Park was designing and developing HealthCare.gov―without disclosing these conflicts. As troubling, President Obama's chief adviser on Obamacare, Robert Kocher, MD, joined Venrock and the Castlight Health board of directors, along with Ann H. Lamont, and Facebook's CFO, David A. Ebersman.
These conflicts were layered on top of Park's prior association with government contractor Booz Allen Hamilton where he was formerly employed. Booz Allen is the primary subcontractor to HealthCare.gov contractor CGI Federal. CGI's senior vice president, Toni Townes-Whitley, is a friend and fellow college alum of Michelle Obama. In any professional public board room, giving preference to friends and family is a conflict of interest on its face. CGI received the $634 million HealthCare.gov contract without a bid. Such conduct can only be described as audacious impropriety.
In addition, the HealthCare.gov website claims the social networking technology it uses is "open source," yet fails to disclose that Columbus innovator Leader Technologies proved Facebook guilty on 11 of 11 counts of infringing Leader's patent. Facebook's counter is that it prevailed on an "on-sale bar" verdict. (See previous post.) The on-sale bar verdict was achieved without evidence, and is mired in corruption since all the judges, including Chief Justice John G. Roberts, held stock in Facebook during the proceedings.
In yet another layer, Mark Zuckerberg withheld 28 hard drives and Harvard emails from Leader's attorneys, then lied to the court that they were lost. In fact, they were in the possession of Facebook's appeals attorney, Thomas G. Hungar, Gibson & Dunn LLP, the entire time, by the admission of Facebook's own experts in Ceglia v. Zuckerberg. The courts have taken no steps to redress this evident misconduct. All Facebook arguments are attorney sophistry, not hard evidence. Clearly, that's all that these corrupt federal judges needed not to rule against Facebook to protect their personal financial interests.
Todd Y. Park works for Facebook. Pres. Obama along for the ride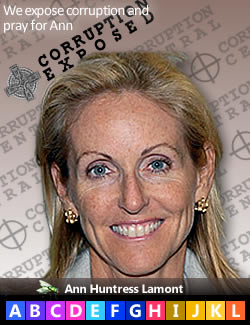 Researchers discovered late last week that Ann Lamont served as a director of the National Venture Capital Association (NCVA) at the same time as James W. Breyer, Accel Partners (Facebook former director and largest shareholder); Robert C. Ketterson, Fidelity Funds (large Facebook investor); and Anne Rockhold, a previous Vanguard (large Facebook investor) CFO and current Accel Partners CFO. The researchers suspected that direct financial relationships were lurking in the weeds.
The White House and HHS failed to produce Park's financial disclosures, but Ned and Ann Lamont's was located. Lamont ran as the Democratic candidate against Democrat turned Independent Senator Joe Lieberman in the 2006.
CLICK HERE TO DOWNLOAD: Ann H. Lamont and Edward M. Lamont, Jr. Senate Financial Disclosure Report for Candidates 2006, Mar. 06, 2006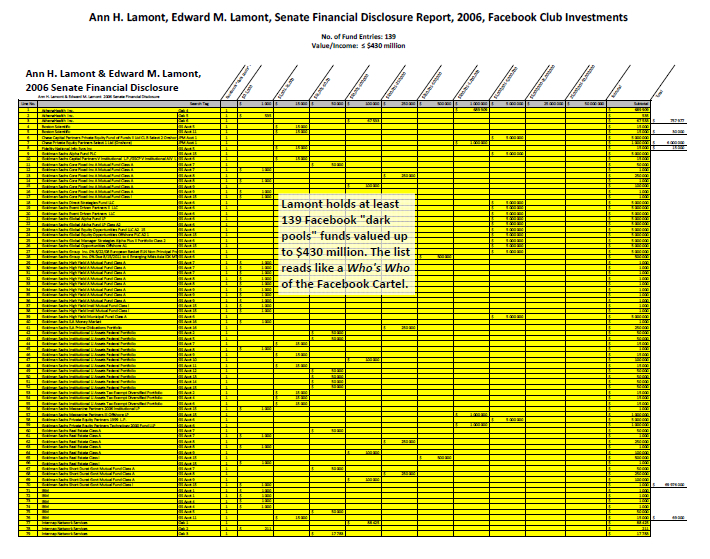 Fig. 3—Edward M. ("Ned") Lamont and Ann Huntress Lamont (a.k.a. Ann H. Lamont)
Senate Financial Disclosure, 2006.
Click Here
for a copy of the full 96 page disclosure.
Source: U.S. Senate.
The hard proof of Park's conflicting relationships emerged on page 93 of 96. The impropriety of Lamont's failure to disclose the value of these holdings aside, Lamont nonetheless disclosed the names of four venture capital funds owned by Ann H. Lamont, namely:
Meritech Capital Affiliates II, LP.
Meritech Capital Affiliates, LP.
Oak Meritech II, LLC.
Oak Meritech Associates III, LLC.
Venture capitalists use mundane names likes these for their investing entities. The names tend to be variations of "Affiliates," "Associates," "Holdings" along with roman numerals. It is not unusual to see five or ten variants of the same fund in a single round of investing.
Park and Lamont are members of the Facebook Club
In 2004, Lamont's "Meritech Capital Affiliates, LP" (see No. 2 above) invested with James W. Breyer and many of his partners at Accel Partners in PeopleSupport, Inc. Lamont and Breyer were both National Venture Capital Association directors at the time. These SEC records prove that Lamont and Park are tied to Breyer and other key Facebook interests. In addition, Meritech was a part of the group of Facebook insiders who cashed in over $16 billion of their shares on Day 3 of the Facebook IPO, during the supposed NASDAQ "glitch," before the price plummeted.
Lamont's portfolio shows 62 Goldman Sachs and 19 JPMorgan Chase investment funds valued at up to $71 million. The portfolio reads like a Who's Who of the Facebook IPO. Fidelity, JP Morgan Chase, Morgan Stanley, T. Rowe Price, Microsoft, IBM, even Boston Scientific. All these entities had a vested financial interest in ensuring that Facebook went public years later. This explains the silence from the financial press when Leader Technologies proved in 2010 that Facebook is infringing its patent.
Todd Park's Recusal:
Todd Y. Park's broad conflicts of interest dictate that he recuse himself from involvement in Obamacare and HealthCare.gov
Pres. Obama's Recusal:
Due to Michelle's conflicts and the tainted advice of Todd Park and other advisers, President Obama should recuse himself from decision making on Obamacare and HealthCare.gov. The President of the United States must set the example of propriety. Not to disqualify himself is to send the signal that ethics is unimportant.
America's healthcare data shipped to Sweden
Facebook has a fully operational server center offshore, in Lulea, Sweden (Ashlee Vance. (Oct. 04, 2013). "Inside the Artic Circle, Where Your Facebook Data Lives." Business Week.). If we let these people continue to manipulate America's healthcare data, it is certain that America's private healthcare information will be "liberated" to overseas locations like Sweden, well beyond the reach of U.S. law and accountability. It should also be noted that Sweden currently leads the charge for the Islamification of Europe where rape of Swedish women by immigrants from the Middle East is hardly enforced.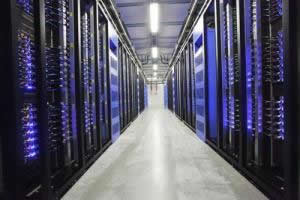 HealthCare.gov: Parable of the wise and foolish builders
Jesus Christ's parable of the wise and foolish builders comes to mind when considering what must be done with Obamacare and HealthCare.gov. The foolish builder built his house on sand. When the rains came, and the rivers rose, and the winds blew, the house fell with a great crash. Matthew 7:24-29.
Obamacare and HealthCare.gov have been rendered useless by the massive corruption that began with the Commander in Chief, trickled down through his Chief Technology Officer, flowed through his staff, cabinet, and agencies; it compromised courts and media, and threatens to destabilize American democracy itself. The President's response to this demand for recusal will be telling.
* * *