Sabina (Menschel) Priestap's father Richard L. Menschel and Facebook's James W. Breyer funded HarvardX for the rogue C.I.A.
HarvardX M.O.O.C. (Massive Open Online Course) pushes rabid C.I.A. MKUltra anti-Trump virtue signaling and censorship to our children and teachers
Fig. 1–Edward William "Bill" Priestap
, assistant director of the counterintelligence division with the Federal Bureau Of Investigation (FBI), listened during a Senate Judiciary Committee hearing in Washington, D.C. on Wednesday, July 26, 2017. Some speculate that he has turned on the Obama-Clinton-Comey-Mueller conspiracy, but we highly doubt it given his intimate family association with Harvard, Facebook, The Internet of Things and the Deep State shadow government.
Photo: Getty Images.
#billy-graham-moves-on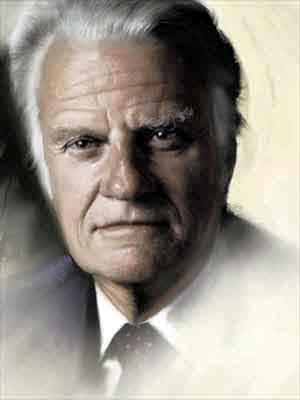 News Update, Feb. 21, 2018:


Rev. Billy Graham moves on at 99
Dr. Graham loved Romans 1:16 and preached on it often: "For I am not ashamed of the gospel, because it is the power of God that brings salvation to everyone who believes . . ." Dr. Graham, may God have mercy on your soul, and please pray for us as you celebrate with the Great Cloud of Witnesses in the Kingdom. ✝
Read: Michael McKibben: In Memory of Dr. Billy Graham ✝
See this short video of Dr. Graham preaching at the first fully integrated public meeting in
Durban, South Africa (1973)
.
Bookmark: #entreprenuers-are-screwed
|
https://tinyurl.com/yc7fkmhq
ORIGINAL POST
(Feb. 13, 2017)—On Dec. 21, 2015, then FBI Director James B. Comey appointed William E. "Bill" Priestap as Assistant Director of the Counterintelligence Division at the FBI.
Priestap is embroiled in the current cover-up of the FBI's lies and disinformation to Senate and House Judiciary, Intelligence and Homeland Security Committees.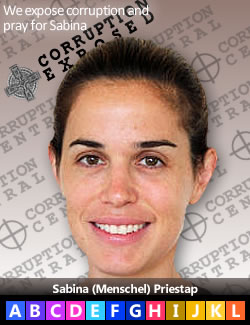 Fig. 2—Sabina (Menschel) Priestap
Investigations into Priestap's background reveal important new clues about Priestap's Deep State mission at the FBI.
What is Priestap hiding in his biography?
Priestap's biographies are uniformly missing the name(s) of the universities where he claims to have received degrees in business and education. Clearly, the school identities are being intentionally withheld. Why? What are Mr. Priestap and the FBI hiding?
Second, Priestap's spouse, Sabina (Menschel) Priestap, has a suspiciously successful intelligence resume for a 1999 Harvard College graduate, who then received a Harvard MBA in 2005.
Sabina (Menschel) Priestap IMMEDIATELY became a Special Advisor at the FBI (Jul. 2005)—a truly magical rise.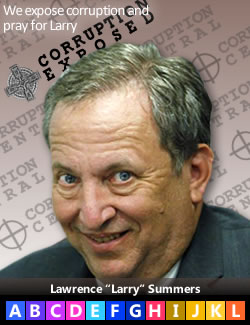 Fig. 3—Lawrence "Larry" Summers
Note that Sabina (Menschel) Priestap attended Harvard Business School during the tenure of Lawrence "Larry" Summers, who became Harvard President after leaving the Clinton White House.
Summers brought his rogue C.I.A. Treasury employee, Marne L. Levine (Deutch), to be his Harvard chief of staff while he sent his Treasury chief of staff Sheryl K. Sandberg to Google to start Gmail. He had already sent his other World Bank protégé Yuri Milner to Russia to start Mail.ru, Russia's version of Gmail.
Marne L. Levine (C.I.A. Deutch) is the daughter-in-law of Bill Clinton's disgraced C.I.A. Director Philip J. Deutch ("Daddy Deutch"). Daddy Deutch was pardoned by Bill Clinton on Jan. 19, 2001 along with finance fraudster Marc Rich. Daddy Deutch had been indicted for mishandling classified information on his home computer.
Levine (C.I.A. Deutch) later went to AOL Email (2006), National Economic Council as Larry Summers' chief of staff (2009), Facebook as vice president of global policy (2010), and is now chief operating officer at Instagram, where Summers joined as director on Jun. 29, 2011. See Timeline.
Levine (C.I.A. Deutch) has had another truly magical professional rise.
* * *All Star Harvard Goldman Sachs Family* * *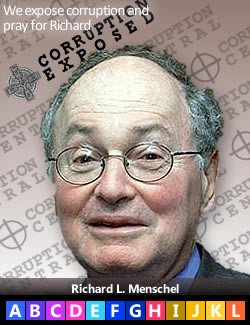 Fig. 5—Richard L. Menschel, Goldman Sachs Senior Director, HarvardX funder, brother Robert Menshel is also a Senior Director at Goldman Sach. All children are Harvard alums.
Note that Facebook Boy King cardboard cutout Mark Zuckerberg started attending Harvard in 2001—contemporaneously with Sabina (Menschel) Priestap. Zuckerberg's is another truly magical professional rise starting as a 19 years old Harvard sophomore. See AFI. (Nov. 22, 2017). The Weaponization of Social Media Should Concern Us All. Americans for Innovation.
M.O.O.C. HarvardX rogue C.I.A.-inspired brainwashing system
Sabina (Menschel) Priestap's father, Richard L. Menschel, funded HarvardX in 2013. HarvardX is one of the primary M.O.O.C. platforms for the takeover of higher education by the Deep State shadow government. M.O.O.C. means "Massive Open Online Course." It is essentially Common Core for higher education.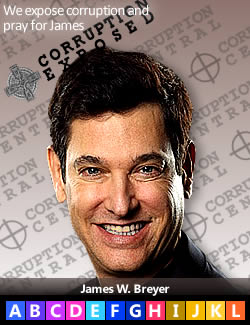 Fig. 6—James W. Breyer, Facebook, Accel Partners, rogue C.I.A. In-Q-Tel, HarvardX financier
Facebook's rogue C.I.A. handler, James W. Breyer, is a co-conspirator with Menschel in promoting HarvardX.
Given the Deep State's intensive anti-Trump virtue signaling, the control by Daddy Menschel and Facebook's James W. Breyer over HarvardX, EdX—M.O.O.C. renders Priestap hopelessly compromised.
These relationships alone prove that Bill Priestap cannot be impartial in the Trump-Russia investigation. It further proves that he is evidently running cover for the globalist takeover of education and the U.S. Constitution.
More Conspiracies among Menschel, Priestap, HarvardX, M.O.O.C.
Ohio State University is a global Deep State shadow government network hub for M.O.O.C. – Massive Open Online Course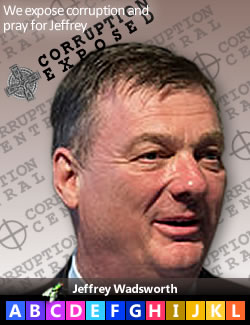 Fig. 7—Jeffrey Wadsworth, rogue C.I.A., DARPA, Ohio State Trustee President, Battelle Institute CEO, IBM, M.O.O.C. HarvardX sponsor
In 2014, Ohio State Marching Band Director Jon Waters was inexplicably abused over his advertising successes after using Apple iPads to create wildly popular animated on-field marching formations that went viral. The incoming president Michael V. Drake from Stanford, who did not even know Waters, accused him of promoting a "sexualized culture." These accusations were denied and never proven. However, they were successful in getting Waters fired and stopping the Apple publicity momentum.
These bizarre events appeared nonsensical since Waters' creativity had just generated $30 million in advertising revenue and positive PR for the university. However, hindsight shows that the Apple attention threatened to expose Ohio State's and Governor John Kasich's cooperation with IBM and the rogue C.I.A. to make Ohio State a global networking hub for M.O.O.C. / HarvardX / EdX. This conspiracy was being organized by Ohio State trustee president Jeffrey Wadsworth, who is a rogue C.I.A. DARPA agent at Battelle Memorial Institute where he is CEO.
Ohio State's then provost Joseph E. Steinmetz was busy promoting M.O.O.C. / HarvardX at Ohio State. At the same time, Ohio governor John Kasich gave IBM a $267 million exclusive contract (2013) to move Ohio State's data center off campus to become a global network control hub for M.O.O.C.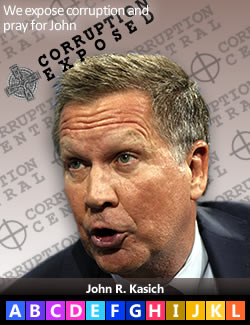 Fig. 8—John R. Kasich, anti-Trump RINO (Republican in Name Only), George Soros donation minion, IBM, M.O.O.C. HarvardX sponsor, Ohio Governor
Former OSU data center engineers interviewed by AFI investigators say the move to an off campus site was wholly unnecessary on technical grounds. See IBM Opens Advanced Analytics Center in Columbus, Ohio.
That's right, Ohio State today does not even have its own campus data center. That center is completely controlled by John Kasich, M.O.O.C. and globalist forces that have no loyalties to Ohio State.
As case in point, Ohio State's president Michael V. Drake, who fired Waters as his first act after hiring, came from Stanford where he had no prior association with Ohio State, but had plenty of associations with the Silicon Valley Boy King cardboard cutouts in the Deep State.
Governor Kasich's alignment with anti-Trump RINOs (Republicans in Name Only), and with anti-Trump Deep State Wall Street interests, reveals highly suspicious ties among Priestap, James B. Comey Robert S. Mueller and Governor John Kasich. This Gordian knot of relationships disqualifies Priestap from the Russia-Trump investigation.
Bookmark: #priestap-deep-state-rogue-cia-footprints
|
https://tinyurl.com/ydbgfjqj
Priestap's Anti-Trump, Deep State Footprints:
Goldman Sachs »
Daddy Menschel »
James W. Breyer / Facebook »
HarvardX »
M.O.O.C. »
Sabina  (Menschel) Priestap »
FBI »
Mueller »
Comey »
Bill (Menschel) Priestap »
IBM / M.O.O.C. / HarvardX »
Rogue C.I.A. »
Ohio State »
HarvardX »
M.O.O.C. HUB »
Gov. John Kasich »
Trump-Russia Acute Bias » Back to Goldman Sachs »
Given all of the above, there is NO WAY that Priestap can be a part of any investigation related to President Trump. In fact, he should probably join the others in Guantanamo.
* * *
Bookmark: #obama-loves-internet-of-things
|
https://tinyurl.com/yc488ndj
Postcript
Do you need more proof that Internet of Things Fascism has descended upon America? Click below.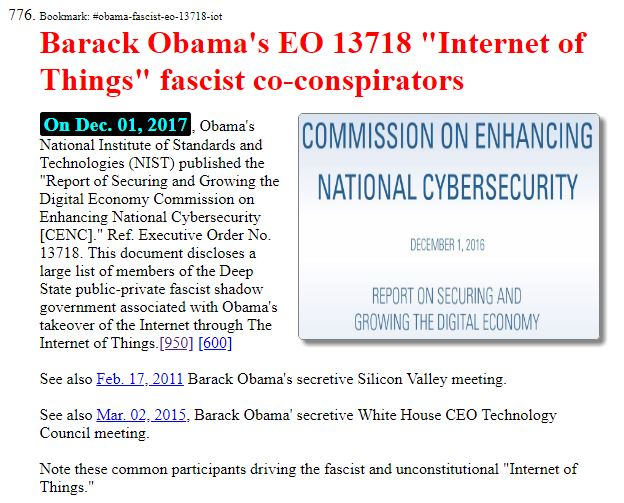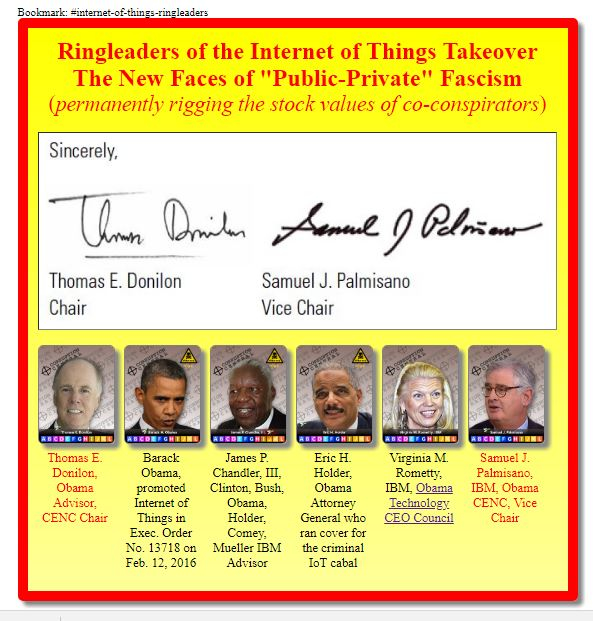 Notices: This post may contain opinion. As with all opinion, it should not be relied upon without independent verification. Think for yourself. Photos used are for educational purposes only and were obtained from public sources. No claims whatsoever are made to any photo.
Comment
Click "N comments:" on the line just below this instruction to comment on this post. Alternatively, send an email with your comment to amer4innov@gmail.com and we'll post it for you. We welcome and encourage anonymous comments, especially from whisteblowers.