Judge Garland's wealth grew over $800,000 annually for 17 years while he backed his Clinton & Bush spy state sponsors in the NSA, FBI, Justice Department and Raytheon
Fig. 1 – Judge Merrick B. Garland.
On Mar. 16, 2016, President Obama nominated Judge Garland to replace the late Justice Antonin Scalia. Investigation so far into Judge Garland's history reveals his
intimate relationship
with the Washington Cartel who led the secret expansion of NSA surveillance under the Patriot Act snooping provisions. As is well known, this snooping included the
illegal bulk surveillance of Americans
by the NSA. This legacy should disqualify Garland. In addition, Garland would be another Harvard Law graduate on an already Harvard-stacked court.
Judge Garland was appointed to the DC Circuit Court in 1995 by Bill Clinton. He worked closely with Clinton confidante, James P. Chandler. Chandler has been IBM's chief outside counsel, founder of the IBM Eclipse Foundation in 2001, and patent counsel to Columbus, Ohio innovator, Leader Technologies starting in 2000.
Chandler stole Leader's social networking invention in 2002, then secretly fed it to IBM and IBM's Eclipse Foundation membership. The evidence is now overwhelming that Mark Zuckerberg and others used this stolen Leader source code to start Facebook and other social platforms. These social platforms were custom-made to give the NSA a cheaper, faster, easier platform for mass surveillance.
Photo: USA Today.
(Mar. 16, 2016)—The now familiar fingerprints of the Washington Cartel are all over D.C. Circuit Judge Merrick B. Garland, Obama's nominee to replace the late Justice Antonin Scalia.
Update Mar. 21, 2016.

Cartel on the move.
The Washington Cartel appears intent on overwhelming watchdogs with coordinated actions on multiple fronts:
1
Barack Obama nominated Cartel deep-cover consiglieri Judge Garland,
2
Facebook's larcenous
Mark Zuckerberg
met with China's notorious progaganda chief,
3
George Soros-backed
online voting software in Utah is a harbinger of 2016 vote manipulation/fraud,
4
Barack Obama
is foisting Google Internet services on Cuba, and
5
Trump events were disrupted by wise guys from
George Soros-funded MoveOrg.org
, then Trump was blamed for their violence.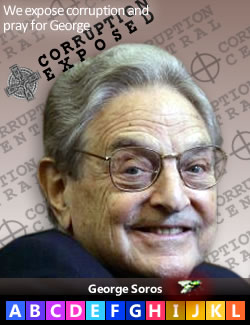 George Soros, originally György Schwartz; Cartel puppet master; London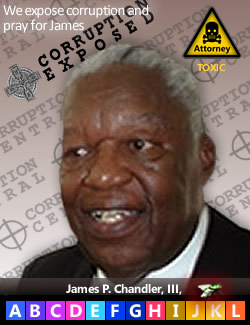 James P. Chandler, III, Cartel puppet master; Harvard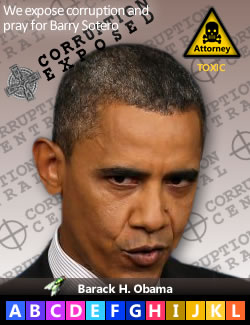 Barack H. Obama, Cartel puppet; Harvard
Merrick B. Garland, U.S. Supreme Court nominee; Cartel deep cover puppet; Harvard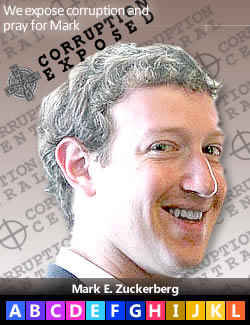 Mark S. Zuckerberg, Facebook; Cartel puppet; ~Harvard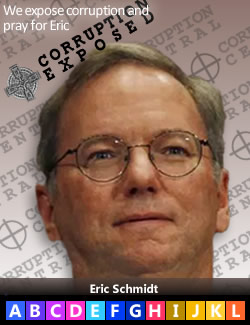 Eric Schmidt, Google; Cartel puppet; UC Berkley

Knowledge is power.
Harvard Skew
We'll start with Judge Garland's education. He's yet another Harvard Law School graduate. This fact alone should disqualify him since five (5) of the eight (8) current justices are also Harvard graduates. American jurisprudence is already horribly skewed to the Harvard Law worldview. This imbalance can only be corrected by diversifying the Supreme Court to include lawyers who represent a broad range of educational backgrounds. The country is currently choking on all things Harvard.
The Harvard skew extends throughout the Obama Administration, especially in banking and technology by a cartel that is in the process of taking over the Internet with the recently Obama-endorsed "Internet of Things." Click here for the Top 33 Harvard corruptors.
These people include the heads of the CIA In-Q-Tel venture capital firm, Facebook, Instagram, Obamacare, Google, White House technology, JPMorgan, Goldman Sachs, Justice Department, SEC, Commerce, State Department and others in Silicon Valley.
Where are the Protestants?
Further, Garland is Jewish. The court does not now, and would not in the future, reflect a balance of belief systems consistent with the American population. We need to move the court toward balance, not further away from it.
For example, Protestant Christians make up approximately 53% of the American population, yet there is not a single Protestant on the court. Following John Paul Stevens's retirement in June 2010, the Court has an entirely non-Protestant composition for the first time in its history
Protestant Christians
53% of the United States population,
0% (0 of 9) representation on the U.S. Supreme Court
Jewish
2.2% of the United States population,
44% (4 of 9) representation with a Garland appointment
Follow the Money
$3,456,340 (1995)
At his Nov. 30, 1995 Senate confirmation hearing, Judge Garland disclosed his net worth at $3,456,340.
$19,055,000 (2012)
On Judge Garland's 2012 financial disclosure, he disclosed that his net worth has jumped up to $19,055,000 million. Note: Judicial financial disclosures are dubiously vague. Rather than give actual amounts, they show ranges. For example: P1: $1,000,000 to $5,000,000. Many sins can be and are hidden in such wild ranges. The Judiciary Club takes care of its own first, followed by political sponsors, large attorney firms, financiers, corporate glad-handers, and lastly, the American people.
In short, while working as a full time federal judge for the last 17 years, Judge Garland's net worth increased magically an average of $823,000 per year.
Judge Garland profits beat Bernie Madoff!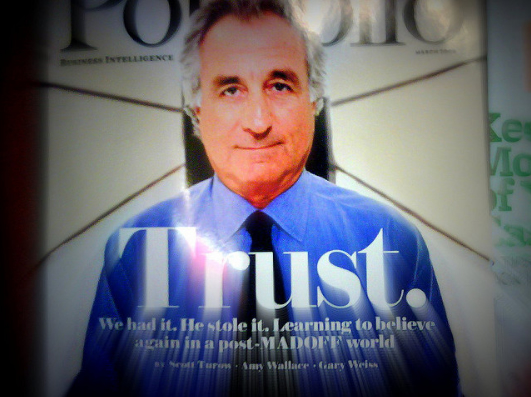 Even Bernie Madoff did not promise what Judge Garland
achieved
in 17 years of portfolio profits.
Photo: Portfolio.
Judge Garland averaged 32% (or $823,000) per year in net gains from his investment portfolio. By comparison, even Bernie Madoff's scam promised investors only about 12% per year. Genius or inside trader? It's one or the other.
It is now evident that the Washington Cartel rewards its secret society with investment tips to judges, bureaucrats and politicians. Those tips are the bribe
du jour
of the Washington "establishment" on both the left and right. With such insider relationships, who needs votes?
Both Trump and Bernie appear to be threatening their status quo.
Judge Garland's sponsors: (1) expanded NSA snooping illegally, (2) Colluded with IBM and (3) aided the theft of social networking . . . all in the name of "national security"
It took some digging, but AFI researches uncovered a copy of Judge Garland's Nov. 30, 1995 Senate confirmation hearing late this afternoon.
Garland: 15 jobs in 18 years
Between 1977 and 1995, Merrick B. Garland changed jobs 15 times, or 1.2 years per job. Normally, professional resume readers consider such job hopping an indication that this person is not a good risk. Garland Employement Record (pages 43-44).
Powerful insider: Chief Judge
Oddly, Garland changed jobs 15 times in his first 18 years of employment, then has stayed in the same job at the DC Circuit for the last 19 years. That job must suit him better.
After more digging, researchers believe Garland was being groomed for his current job. Then, once he was in place at the DC Circuit, he has done the bidding of his taskmasters as CHIEF JUDGE of that court. This put him in one of the most powerful jobs in the Judiciary to carry out the agenda of his sponsors. Some experts, according to CBS News, believe his DC Circuit Court of Appeals is the second most powerful behind the Supreme Court. (Source: Scott Pelley, CBS Evening News, Mar. 16, 2016).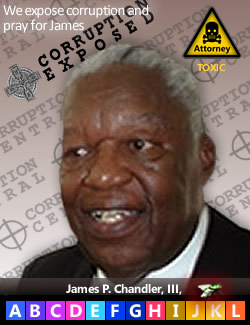 James P. Chandler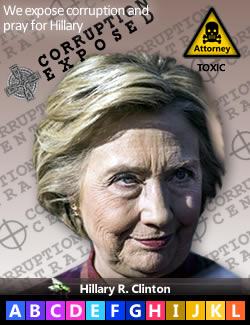 Hillary R. Clinton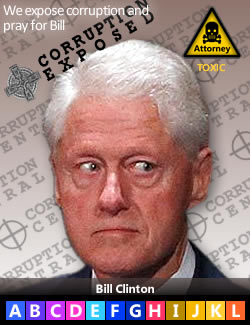 William J. Clinton
On Sep. 6, 1995, Bill Clinton nominated Judge Garland for the DC Circuit Court of Appeals, on the recommendation of his and Hillary's legal adviser, Harvard Law professor James P. Chandler, III. Chandler was pushing through the Economic Espionage Act, the False Statements Accountability Act, and numerous Executive Orders on national security at the time. He was also working closely with the NSA, FBI and other national intelligence bodies on the precurors to the illegal NSA bulk data collection scheme that emerged ready-made following 9-11 (2001).
Confirmation disclosures tell many tales... when available
As part of the nominating process, judge candidates must testify before the Senate Judiciary Committee and submit a financial disclosure and detailed biography. The Senate compiles all this information. S. Hrg. 104-512. (Nov. 30, 1995). Judge Merrick B. Garland Senate Confirmation Hearing. Purdue.
Surprisingly today, librarians at the Government Printing Office in Washington, D.C. were unable to locate Judge Garland's 1995 confirmation records. However, AFI researchers persisted and uncovered a copy in the archives at Purdue University. One would have thought such basic information about one of the most important Supreme Court nominees in living memory would be readily accessible to the public. It was not.
The Senate also published the letters of recommendation submitted on behalf of the judicial candidate by decision influencers. These letters carry a lot of weight with these busy committee members. See Table 1 below.
Meet the 11 Lawyers (+OBama) who have stolen America's privacy. . . in the name of "national security"Click here for HTML version of this table | PDF version
No.
Photo
- Name,
- 1995 job
- Chandler relationship
- Illegal NSA spy wonk
- Biographies
Conflicts of interest; subsequent positions
3

Robert S. Mueller, III

Robert S. Mueller, III

Justice Department

Yes

Yes

Mueller Biographies
FBI Director (2001-2013), oversaw the dramatic expansion of NSA state spy powers supported by most if not all of the people in this table of 11 lawyers. Mueller became FBI director

just a week before 9-11.



Mueller's FBI director confirmation hearing was held on Jul. 30-31, 2001. S. Hrg. 107-33. (Jul. 30-31, 2001).

MUELLER:

"We must tell the truth and let the facts speak for themselves. The truth is what we expect in our investigations of others, and the truth is what we must demand of ourselves when we come under scrutiny."

Senate Confirmation, Jul. 30, 2001, page 26.
4

Dan K. Webb

Dan K. Webb

Winston & Strawn LLP

Yes

Yes

Webb Biographies
Counsel to numerous spy state cartel principal actors, including Ernst & Young, General Electric, Microsoft, Verizon, Cisco, Pfizer and Deloitte & Touche. Many of his clients are prime movers in IBM's Eclipse Foundation software and embedded systems hardware behind IBM's "The Internet of Things." Barack Obama recently endorsed The Internet of Things in a recent Executive Order.

IBM's Eclipse Foundation (the Eclipse IDE) has relied upon the social networking invention that it stole from Columbus, Ohio innovator Leader Technologies since its inception on Nov. 29, 2001. IBM illegally claimed copyrights on Leader's invention.
5

Robert S. Bennett

Robert S. Bennett

Skadden Arps LLP

Yes

Likely

Bennett Biographies
Represented Bill Clinton in Monica Lewinsky scandal. Skadden Arps firm currently colluding with Delaware federal courts and JPMorgan to steal important Internet transactions patents by inventor Dr. Lakshmi Arunachalam, former director of network architecture for Sun Microsystems. Hillary Clinton's former chief of staff, Christina M. Chen, left a $2.2 million Skadden Arps job to work for Clinton. Skadden Arps has donated $522,000 to Clinton.
6

George J. Terwilliger, III

George J. Terwilliger, III

McGuire Woods LLP

Yes

Yes

Terwilliger Biographies
Worked later with Eric H. Holder, Jr. as Assistant Attorney General, during the Bush Administration. He ran the Justice Department operations during the Bush, era. Therefore, he oversaw the implementation of the Patriot Act and the illegal bulk data gathering of the NSA.
7

Joe D. Whitley

Joe D. Whitley

Kilpatrick & Cody

Yes

Yes

Whitley Biographies
Served as Associate Attorney General during the Bush Administration. He then became the first general counsel of the Department of Homeland Security. These positions meant he was under the direction of James P. Chandler, who had been appointed to the National Infrastructure Assurance Council (NIAC) by the outgoing President Bill Clinton on Jan. 18, 2001, just two days before the Bush inauguration.
8
Bookmark: #jay-b-stephens


Jay B. Stephens




Jay B. Stephens

Pillsbury Madison LLP

Yes

Yes

Stephens Biographies
The U.S. Senate held a confirmation hearing to appoint Stephens to be Assistant Attorney General on Sep. 20, 2001. S. Hrg. 107-603,

just a week after 9-11.



In Stephens' 2001 Senate hearing, he disclosed Merrick B. Garland as a personal reference in his Senate hearing. Stephens Hearing, p. 72. Therefore, this definitively ties Garland to Stephens' Raytheon interests. See below.

Stephens' Senate 2000 Financial Disclosure is hand-written.

Researchers only see hand-written financial disclosures among lawyers applying for jobs in the Executive Branch.

(The information is not searchable electronically.) Stephens did not disappoint. Stephens' holdings carry the now unmistakable signature of the Washington Cartel (i.e., Vanguard, Fidelity, Janus, Harbor). And yes, Stephens holds Fidelity Contrafund, just like Eric Holder, John Roberts, Evan Wallach and others in the Leader v. Facebook judicial corruption.

In 2005, Stephens also disclosed Margaret G. Gill, Airtouch, Sr. VP for Legal, External Affairs, as a reference. Id., p. 72. In 1995, Ms. Gill also endorsed Judge Garland in his Senate confirmation hearing. This is clearly a tight clique of lawyers.

In 2001, Stephens disclosed a Justice Department relationship with IBM (including undercover operations), which proves his association with Leader Technologies' patent counsel, James P. Chandler, who also advised IBM and its inside counsel, David J. Kappos, who was appointed by Obama as Patent Office Director in 2009. Stephens Hearing, p. 74

Stephens later become senior vice president and general counsel of Raytheon Corp., a prime defense contractor, weapons manufacturer and vendor to the spy state.

Raytheon Tomahawk Cruise Missiles are suspected by highly credible senior aircraft manufacturing officials to have been used on 9-11. These executives have investigated the gapping holes in the official story of 9-11 from both engineering and forensic perspectives. Some of these executives have overseen manufacturing on well known aircraft.

For example, the Pentagon site had no airplane wing debris and the impact area on the building was too small for the alleged American Airlines Boeing 757. None of the crash sites had customary debris fields that one would normally find for commercial jets full of passengers and cargo (e.g., clothes, papers, luggage, children's toys). Also, the crash sites were bereft of titanium jet engines. Titanium in a jet engine does not burn or disintegrate in a crash. The inferno, as spectacular as it is, never gets hot enough to melt titanium.

Jet fuel (kerosene) burns at 1220°F. Titanim melts at 3,034°F. You do the math. The myth debunkers (or astroturfers-propogandists) have steered clear of these facts.

Before the Garland nomination, an aircraft industry expert had said he/she believds that the site evidence makes Raytheon Tomahawk Cruise Missles and secondary explosives the more likely cause of the 9-11 site damage signatures. We had not published this previously, but when Raytheon's chief counsel became associated with the Garland nomination and the illegal NSA surveillance programs,

this research may be material, and is certainly worth further investigation.

9

Donald B. Ayer

Donald B. Ayer

Jones Day LLP

Yes

Likely

Ayer Biographies
Served in various positions within the Justice Department under George H. W. Bush; Harvard Law; Supreme Court lawyer
10

Evan J. Wallach

Evan J. Wallach

International Trade Court

Yes

Likely

Wallach Biographies
Also confirmed as Int'l Trade Court judge along with Garland; later nominated by Obama to the Federal Circuit; appointed to the Leader v. Facebook appeals panel despite no patent law experience. Ruled for Facebook in clear violation of well-settled court precedent; Holds substantial Facebook and NSA spy state vendor holdings for which he was and is silent about conflicts. Wallach was Senator Harry Reid's chief counsel.
11

Eric H. Holder, Jr.

Eric H. Holder, Jr.

Deputy Attorney General (1997-2008) (Clinton, Bush)

Acting Attorney General (2001) (Bush)

Attorney General (2009-2014) (Obama)

Yes

Yes

Holder Biographies
Eric J. Holder, Jr. was appointed Deputy Attorney General by Bill Clinton in 1997. A post he held until 2001. He is a protégé of James P. Chandler, III, author of the Economic Espionage Act in 1996. Holder carried out Clinton's last minute pardon of Marc Rich. He served as Assistant Attorney General under George Bush. Thus, he was a close associate of Merrick B. Garland, Robert S. Mueller, Dan K. Webb, Robert S. Bennett, George J. Terwillider, III, Joe D. Whitley, Jay B. Stephens, Donald B. Ayer and Evan J. Wallach.

Holder was appointed Attorney General by Barack Obama on Feb. 2, 2009. Holder approved and supervised the NSA's illegal bulk surveillance program on American citizens.

Table 1:

Merrick B. Garland judicial nomination references. Source: S. Hrg. 104-512, Pr. 2. (Nov. 30, 1995). Merrick B. Garland Senate Confirmation Hearing. Serial No. J-104-5. Judiciary Committee. U.S. Senate.
Conclusions
1. NSA Spy State Relationships: It appears that Judge Garland had a secret NSA Spy State agenda and set of relationships coming into his current job, and will certainly carry it into the Supreme Court, should he be confirmed.
2. Dubious Financial Gains: Judge Garland's ability to grow his financial portfolio by over $800,000 per year while a full time judge needs to be investigated for possible insider trading and/or collusion with Wall Street.
3. No More Judges From Harvard! Judge Garland's spy agenda and dubious finances aside, the country needs to diversify its legal perspectives on the Supreme Court to include a majority NOT from Harvard.
4. Raytheon Loyalties Judge Garland's sponsor, Jay B. Stephens, and therefore Raytheon, cruise missle manufacturer, ties him to the military-industrial complex. This taints Garland's objectivity. This association is disturbing and raises all sorts of other questions about Garland's association with the spy state agenda of the intelligence agencies and their private "Big Data" beneficiaries, including Silicon Valley and Wall Street.
For these reasons alone, the Garland nomination should be abjured.
* * *
Footnotes:
Notices: This post may contain opinion. As with all opinion, it should not be relied upon without independent verification. Think for yourself. Photos used are for educational purposes only and were obtained from public sources. No claims whatsoever are made to any photo.
Comment
Click "N comments:" on the line just below this instruction to comment on this post. Alternatively, send an email with your comment to amer4innov@gmail.com and we'll post it for you. We welcome and encourage anonymous comments, especially from whisteblowers.