Trump under surveillance for many years
MSM fake news is INTENDED to degrade our Republic
Judeo-Christian moral values of our Founders are in peril
Fig. 1:
The MainStream Media (MSM) has been weaponized by a rogue C.I.A. that is intent on enthroning a godless corporate government in America and around the world. Patriotic Americans must cast off their complacency and stand up against this evil before the American Republic is totally destroyed.
Breaking information proves that
Donald Trump and his family have been wiretapped by the FBI/NSA/C.I.A. since at least 2004
, along with patriot alternative media leader Alex Jones, Infowars, and even the U.S. Senate.
More breaking information confirms that there was
NO RUSSIAN TAMPERING OF U.S. ELECTION TABLULATORS IN SWING STATES.
Photo: C-SPAN 2.
Bookmark: #comey-lied
Breaking News! Mar. 22, 2017:

Comey lied. he has Known about Trump surveillance for years. he supresses the "Roadmap to drain the swamp."
Larry Klayman
, just announced hours ago in
WorldNet Daily
that he has "47 hard drives and over 600 million pages of information" from NSA/C.I.A.whistleblower Dennis Montgomery. He says this information proves
"systematic illegal surveillance on prominent Americans, again including the chief justice of the Supreme Court, other justices, 156 judges, prominent businessmen such as Donald Trump, and even yours truly."
Montgomery had worked side by side with C.I.A. director John O. Brennan, who he called
"ethically challenged."
He said that Brennan—a Wahhabi Islam convert—oversaw
"'Orwellian Big Brother' intrusion on privacy."
Klayman says
Comey granted immunity to Montgomery two years ago
in exchange for access to Montgomery's information. This proves Comey lied and misled Congress yesterday. FBI personnel involved with the Montgomery data include general counsel James A. Baker, special agents Walter Biardina and William Barnett and Rep. Nunes' staff attorney Allen Souza.
Remarkably, Baker followed Comey from the world's largest hedge fund—Bridgewater Associates, LP. Before Bridgewater, Comey was chief counsel at money launderer HSBC—a Clinton Foundation donor and money launderer for the globalists. Comey had received
$10 million from Bridgewater in 2012 alone
before being appointed FBI director by Obama. None of these conflicts of interest were disclosed by Comey to the American people.
Nunes did not ask a single question about Montgomery's massive criminal evidence in yesterday's hearing. However, he did make reference to it in a press conference later. He confirmed the evidence that Trump had been surveilled, thus proving the fake news narrative to be another lie.
ORIGINAL POST
(Mar. 20, 2017)—For weeks, the MSM (MainStream Media) and Establishment politicians from both political parties have ridiculed President Trump for allegedly unfounded allegations that he was spied upon by the Obama Administration.
Scandal: New leaks confirm that Obama wiretapped Trump via NSA "Project Dragnet" — Watergate is child's play by comparison
Breaking news yesterday proves that Donald Trump and his family were, in fact, the subject of the surveillance "Project Dragnet" under both the Obama and Bush Administrations since at least 2004.
Today, the House Intelligence Committee opened hearings in which ranking Democrat member Adam Schiff (D-CA) appeared to blame Russian meddling, including WikiLeaks, for interfering in the 2016 Presidential election.
However, logically, the decade-long wiretap of Donald Trump, including presidential candidate Donald Trump, makes Watergate look like kid's play.
Deep State creates another false flag to fool uninformed Americans
This House hearing appears to be a false flag diversion by the globalists to confuse the average American who is not paying close attention.
Hopefully readers of AFI are not confused and will educate their friends, neighbors and colleagues. This education is critical to stopping a corporate globalist takeover of America.
Leaked yesterday by law enforcement insiders is definitive proof that the NSA/C.I.A. has been spying on Donald Trump and his family since 2004. This means both Bush and Obama were wiretapping President Trump.
Roger Stone exposes the Deep State and has become a target
Pray for him
He is fighting for all patriotic Americans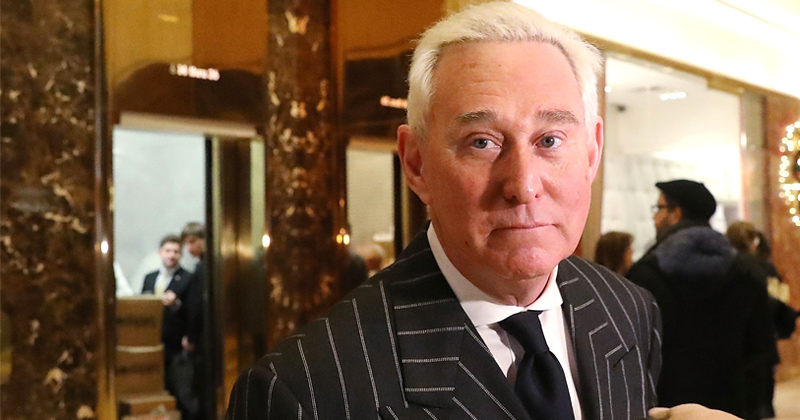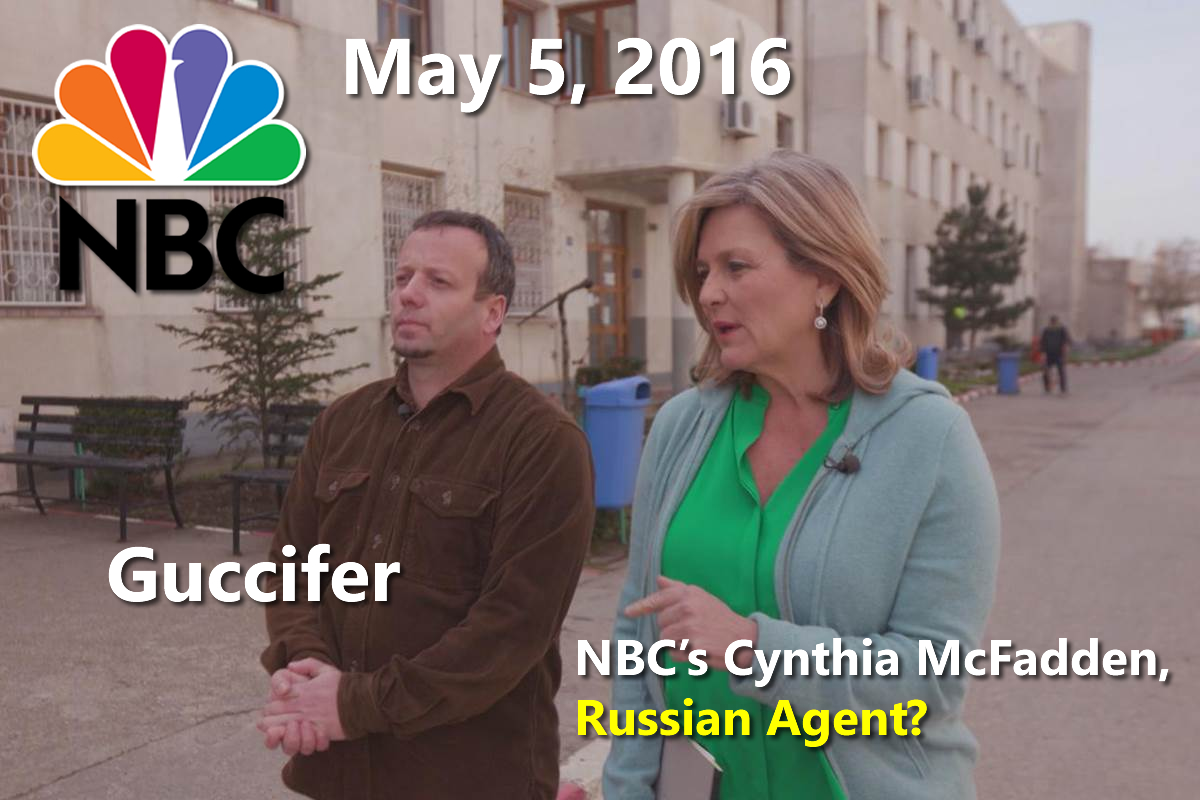 On May 05, 2016, NBC's Cynthia McFadden, flew to Romania to interview Guccifer, a.k.a. Marcel Lehel Lazar.
Does McFadden's contact with Guccifer make her a Russian Agent
any more than Roger Stones' contact with Guccifer 2.0 make him a Russian Agent? This entire story is a canard (a false report or story).
Roger Stone, director of Donald Trump's exploratory committee in 2000, was attacked by Democratic congressman Adam Schiff in Schiff's opening comments at the hearing moments ago. Schiff alleged that Stone, a journalist, had contacts with Russian agent Guciffer 2.0 that rose to the level of a threat to the U.S. 2016 election.
NBC's Cynthia McFadden a Russian Agent?
Journalists are supposed to interview sources. That is their job. In fact, the original Guciffer, Romanian Marcel Lehel Lazar, was interviewed by ABC's Cynthia McFadden who even flew to Romanian to conduct the interview. Why hasn't McFadden been labeled as a Russian agent for doing her job? Don't bother responding. The evidence shows that the alt-radical MSM gets a pass. Didn't you get the memo?
Stone has said repeatedly that no such contacts exist and that he welcomed Congressional scrutiny. Schiff presented a "cut and paste" string of Stone's public comments. In classical rogue lawyer style, Schiff's fabrications are clearly trying to smear Roger Stone.
Breaking: Roger Stone's response to the House Intelligence Committee.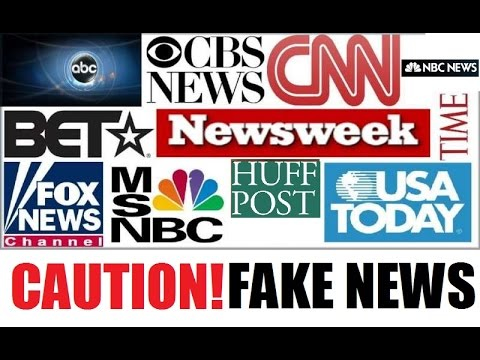 Here's how C.I.A. MSM fake news lies to the public:
For example, you might state:
"I am not a Russian spy and have no contacts with Russians."
However, these unscrupulous globalist lawyers and their MSM sycophants simply delete "not" and "no" so that:
"I am

not

a Russian spy and have

no

contacts with Russians."
. . . becomes an MSM fake news lie:
"I am a Russian spy and have contacts with Russians."
Then, the other MSM outlets at CNN, NBC, CNBC, MSNBC, CBS, ABC, Comcast repeat this fabrication ad naseum.
The victims of this diabolical fake news are average Americans. They are good, trusting people who listen honorably to these fake news outlets. They rely on the rich, honorable, longstanding tradition of these firms. But these firms have violated that honor and trust over the past few years by manufacturing and broadcasting deliberate lies. There is rarely even a pretense of fairness.
In this way, truths become weaponized lies—the devil's playground.
Breaking example of Fake News by ABC
Testimony omitted from the

MSM fake news

reporting:
Sen. Nunes:
"Do you have any evidence by the FBI that votes were changed in the [six swing] states . . ."

FBI Comey:
"No."
House Intelligence Committee Hearing, Mar. 20, 2017.
For example, ABC just moments ago carried this headline about the House hearing: "FBI director confirms probe of Russia's alleged election intereference"
However, FBI Director Comey and NSA Director Rogers both confirmed that they had NO information that the Russians hacked the state election computers in Michigan, North Carolina, Wisconsin, Ohio, Pennsylvania or Florida.
By selectively reporting from the hearing, ABC presents fake news to an unsuspecting public who are out working for a living and cannot take the time to verify each ABC report.
Patriot Roger Stone has been targeted for assassination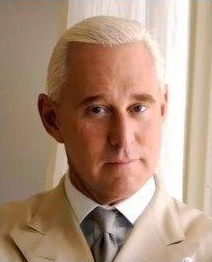 Roger Stone
Once these Russian accusations against Roger Stone were made public, Stone was forced to defend himself against a negative. E.g., when are you going to stop beating your wife? If you don't beat your wife, then you are forced to prove that you do not beat your wife. Such defenses are very difficult and time consuming.
Stone had a serious medical crisis in Dec. 2016 which his doctors believe was polonium poisoning. Radioactive polonium can only be obtained by State military, energy and intelligence players. In addition, on Mar. 15, 2017, Stone car was T-boned by a hit and run vehicle with tinted windows. This latest incident is now being viewed as another assassination attempt. Stone was roughed up but survived.
It appears that someone does not want Stone to testify to the Congressional committee. Readers are encouraged to pray for Roger Stone's protection and safety. He is standing in the gap for all of us.
War on Words: America is a REPUBLIC, not a democracy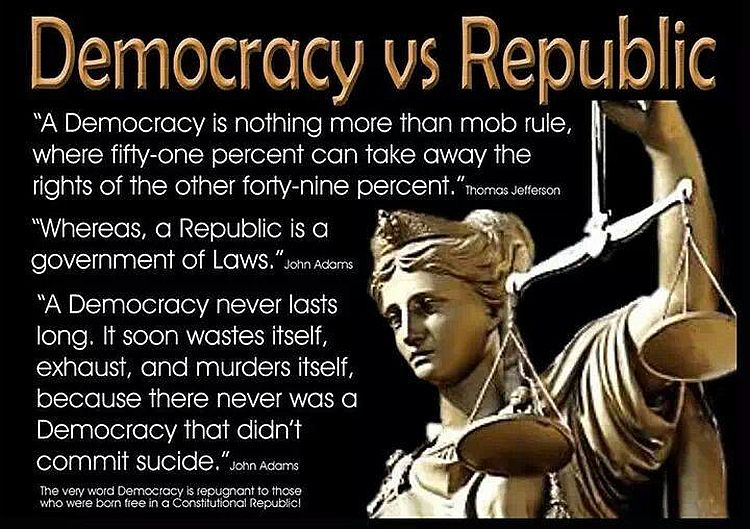 America is a Republic, not a democracy. Listen closely to our elected officials, educators and the MSM fake news purveyors. The New World Order globalists are working hard to redefine America as a "democracy" instead of a Republic.
America's Founders specifically REJECTED democracy as our form of government. They concluded that democracy sounds good on the surface, but always becomes a tyranny of the majority over the minority. Instead, the Founders instituted a REPUBLIC in which the majority rules without abusing the rights of minorities. The distinction is profound.
By redefining America as a democracy instead of a republic, the globalists can then flood America with unvetted immigrants until they have created a permanent majority that is dependent upon the Nanny State.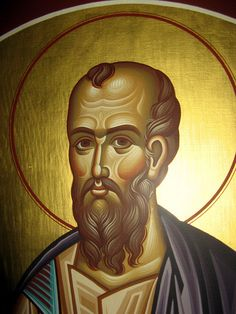 St. Paul warned us about the times we are in – "they have exchanged the truth of God for a lie"
Given this exposé of fake news, the current attempt by the Deep State shadow government to silence criticisms from the alternative media—by labeling them fake news—is truly evil. St. Paul in the Book of Romans, Chapter 1: 18, 25, said:
"For the wrath of God is revealed from heaven against all ungodliness and unrighteousness of men who suppress the truth in unrighteousness . . .

. . . For they exchanged the truth of God for a lie, and worshiped and served the creature rather than the Creator, who is blessed forever. Amen.
What can you do? Publicity is commended as a remedy for social diseases. "Sunlight is said to be the best of disinfectants." (Justice Brandeis 1856 – 1941).
Share this post widely to inform uninformed Americans.
* * *
Notice: This post may contain opinion. As with all opinion, it should not be relied upon without independent verification. Think for yourself. Photos used are for educational purposes only and were obtained from public sources. No claims whatsoever are made to any photo. Fair Use is relied upon.
Comment
Click "N comments:" on the line just below this instruction to view comment on this post. On about Dec. 05, 2016, Google began blocking comments to this blog. However, if you email your comment to a secure email website we have established at:: afi@leader.com we'll post it for you. We welcome and encourage anonymous comments, especially from whisteblowers.