David Laufman has helped organize a seditious shadow government under four presidents—directed by globalist lawyer James P. Chandler, III,

Chandler mentors Eric Holder and David Kappos
Bookmark: #carline-c-mckibben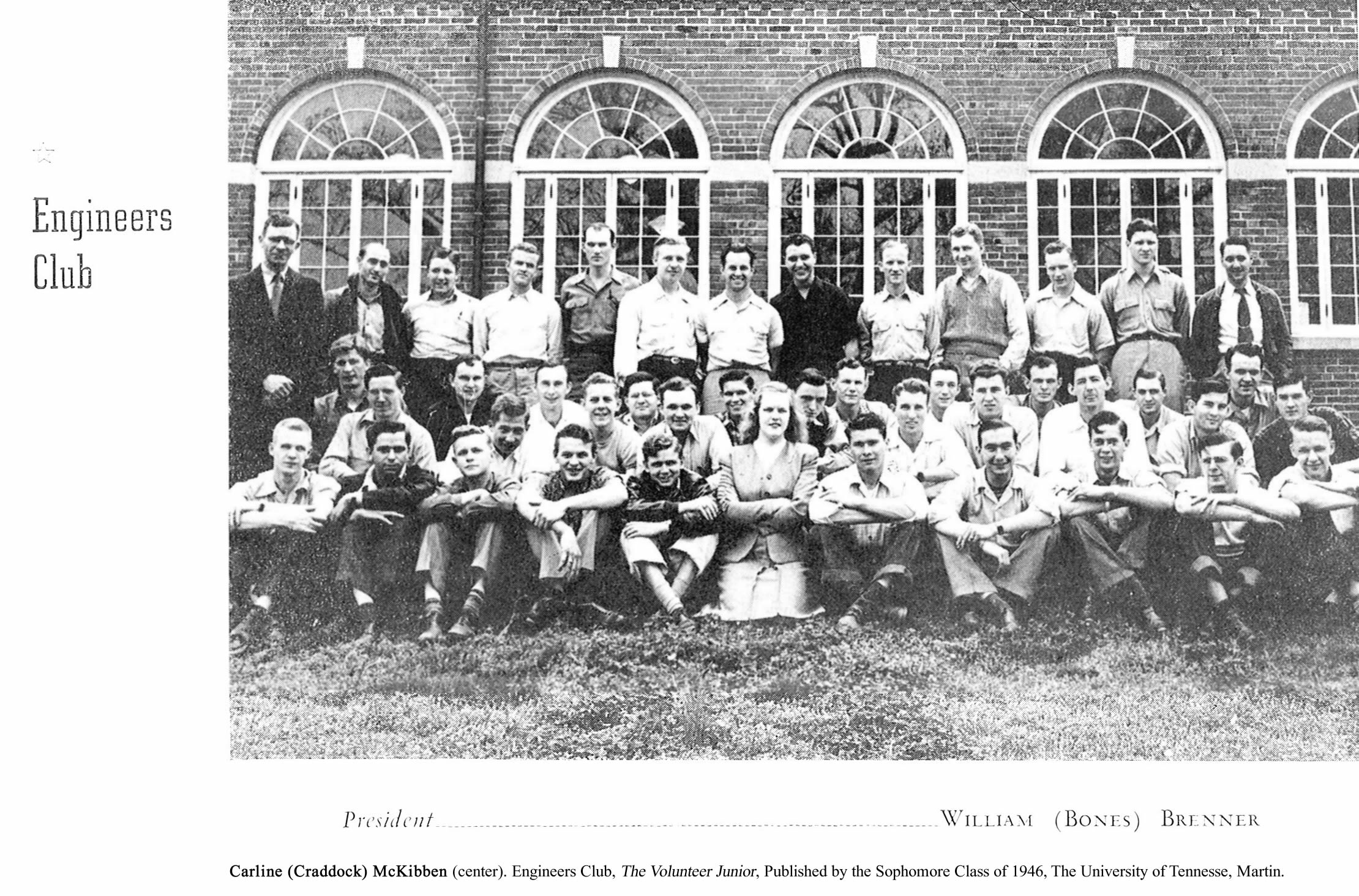 Engineer's Club, Univ. of Tenn., Martin, 1945-46; sophomore Carline C. McKibben is pictured front and center. She was the first female civil engineering student at the university. Photo: Volunteer Junior, p. 7.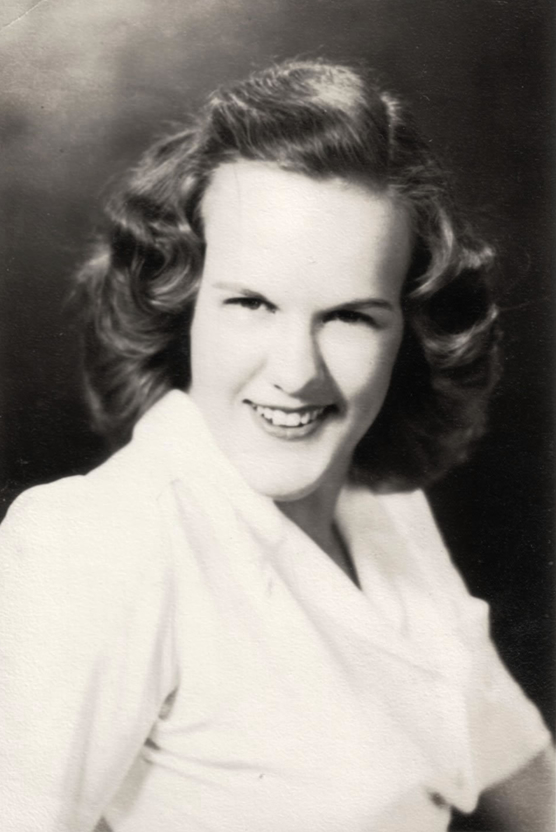 News Update, Mar. 09, 2017:


Carline C. McKibben
The sainted mother of Michael McKibben, the real inventor of social networking, was buried on March 9, 2017 in
Miamisburg, Ohio
among family and friends with full spiritual honors. Judging from the WikiLeaks bombshells exploding concurrently, it appears that God was calling up Carline for angel duty. She was 91 years old. In addition to raising a son who invented arguably the most important invention since Edison's light bulb, Carline was a pioneer herself. She was the
FIRST
ever female civil engineering student at the University of Tennessee, Martin in 1945.
Bookmark: #wikileaks-vault-7
Breaking News! Mar. 08, 2017:
WikiLeaks publishes Vault 7: C.I.A. Hacking Tools Revealed—

eviscerates

the rogue C.I.A. Deep State shadow government
These new WikiLeaks "Vault 7" revelations
confirm everything that AFI (this blog) has discovered and published about an insideous rogue C.I.A. Deep State shadow government comprised of unelected, unaccountable, unscrupulous globalists. "The Russians did it" narrative currently being pushed by this totalitarian left is an attempt to legitimize the wiretaps on Americans that were approved by the secret FISA court. The FISA judges were presented with bogus Russian connections as the justification to approve the illegal wiretaps. FISA judges are only accountable to Chief Justice John G. Roberts, Jr. The President can approve his own wiretap at any time under the current executive orders.
Convenient Omission by WikiLeaks' critics:

C.I.A. incompetence lost this information, irrespective from where it came. This proves untrustworthiness.
ORIGINAL POST
(Mar. 02, 2017)—On Feb. 28, 2017, Mike Cernovich, investigative journalist and lawyer, identified the national security leaker as a career Department of Justice political hack, David H. Laufman. These leaks are meant to interfere with the smooth transition of power to President Donald J. Trump.
Then yesterday, Department of Justice ("DOJ") spokesman Marc Raimondi denied the allegation. However, his denial reads more like "fake news"—lots of noise, but no substance.
Raimondi told The Daily Caller that "I was not able to find anything in there that was accurate."
Put simply, who cares what Raimondi thinks? By personalizing his comments, he substituted his personal opinion for a factual statement from the DOJ.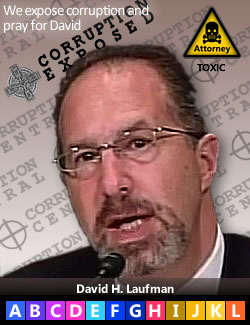 David H. Laufman
Raimondi argued that Laufman "is not an appointee, he's a career employee."
Laufman is a Deep State rogue C.I.A. operative
This is a distinction without a difference. Laufman's resume clearly illustrates that he is a rogue C.I.A. political hack who is embedded in the un-elected Deep State and is protecting the "New World Order" globalist political agenda.
David H. Laufman Biography
Year
Title
Office
Organization
Key Activity

1980-1984

Intelligence Analyst
Central Intelligence Agency (C.I.A.)
Spying
1987-Sep to 1990-Oct
Associate
Collier, Shannon, Rill & Scott LLP
Antitrust, petroleum
1990-1993
Deputy Minority Counsel
Committee on Foreign Affairs
U.S. House of Representatives
Executive oversight
1992-1993
Senior Associate Minority Counsel
October Surprise Task Force'
U.S. House of Representatives
Iran hostages
1993-1995
Associate Independent Counsel
Office of the Independent Counsel
Bill Clinton's passport
1994-1996
Senior Associate
Manatt, Phelps & Phillips, LLP
White-collar crime
1996-Jan to 2000-Jun
Investigative Counsel
Committee on Standards of Official Conduct
U.S. House of Representatives
Ethics, public corruption
2000 - 2001
Deputy Chief Counsel, Staff Director
Judicial Review Commission on Foreign Asset Control
Department of Treasury
Economic sanctions
2001-Jan to 2001-May
Assistant Counsel
Office of Professional Responsibility
Department of Justice
Attorney ethics cases
2001-May to 2003-Feb
Chief of Staff
Office of Deputy Attorney General
Department of Justice
9/11 response
2003-Mar to 2007-Aug
Assistant U.S. Attorney
Eastern District of Virginia
Department of Justice
National Security cases
2007-Aug to 2010-Jan
Partner
Kelley Dye LLP
White-collar crime
2010-Feb to 2011-Nov
Associate General Counsel
Inspector General, Iraq Reconstruction
Department of Justice
Ethics, public corruption
2011-Nov to 2014-Oct
Principal
Laufman Law PLLC
White-collar defense cases
2014-current
Chief
Counterintelligence and Export Control Section
Department of Justice
Economic Espionage cases
2017-Feb-28
Laufman exposed as leaker of national security information to try and discredit the orderly transition of power to President Donald Trump's Administration
Table 1: David H. Laufman biography. Source: LinkedIn Profile. Palantir / CIA / NSA Voyeur Spy Eyeball: The Intercept.
Laufman: The best C.I.A. agent that New World Order globalists could embed at DOJ
We should not be surprised that Laufman's activities would eventually be exposed.
He has spent his entire career embedded as a Deep State mole in Congress and the Department of Justice.
He has been lured out of hiding because Hillary Clinton lost and is not there to protect his treachery. These Deep State criminals have been forced to step forward to try and disrupt President Donald Trump for fear of having their Deep State takeover exposed.
Laufman began his career as a C.I.A. analyst. The old adage is surely true with him:
"Once C.I.A., always C.I.A."
During the presidency of "new world order" advocate, George H. W. Bush, Laufman worked for Congress in oversight of Bush. Bush was also a director of the C.I.A.
During Bill Clinton's presidency, Laufman held five positions dealing with ethics, economic espionage, sanctions and white-collar crime.
During George Bush's presidency, Laufman held four positions dealing with ethics, national security, sanctions, 9/11 and white-collar crime.
During Barack Obama's presidency, Laufman focused on white-collar defense and economic espionage.
Laufman has worked for Eric H. Holder, Jr., under Clinton, Bush and Obama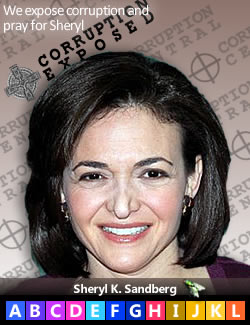 Sheryl K. Sandberg, Summers' student, serial Summers staffer at World Bank & Treasury, Gmail, Facebook, Hillary Clinton's "Gender Strategy" advisor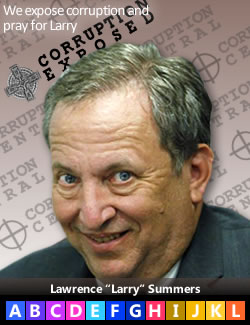 Larry H. Summers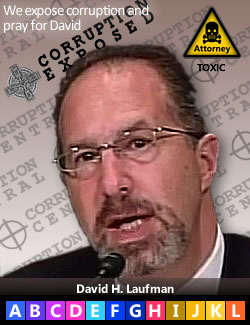 David H. Laufman
Tellingly, in 2000, Laufman worked for the Department of Treasury for then Treasury Secretary Lawrence H. Summers and his then chief of staff, Sheryl K. Sandberg.
Summers helped eliminate Glass-Steagall banking controls and ran cover for $14.8 billion in bank diversions involving his protégé, Yuri Milner. Milner later founded Mail.ru and VKontakt (Russian Gmail and Facebook). Summers also oversaw the questionable 2008 "bank bailout" funds to his cronies at Goldman Sachs, Morgan Stanley, JPMorgan, Citigroup, Bank of America, Credit Suisse, Barclays, Deutsche Bank, UBS, etc.
Then, Summers popped up as the only outside director at Instagram. Hillary Clinton's aide Marne L. Levine (later Deutch), is now chief operating officer of Instagram.
Sheryl K, Sandberg went on to start Gmail, then she became chief operating officer at Facebook. Sandberg also colluded with then Secretary of State Hillary Clinton on "gender strategies." She also colluded with Clinton to obstruct justice in the Leader v. Facebook patent infringement case.
The strategy to hijack the world's digital networks is evident. Laufman takes his orders from lawyer James P. Chandler, III, Leader Technologies' treacherous patent attorney. Leader is the true inventor of social networking that was hijacked by the rogue C.I.A.
The New World Order Grew devil's Horns in 1999-2000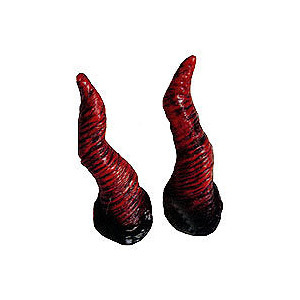 During the eventful years 1999-2000, the New World Order grew horns, including the following:
Laufman's specializes in economic espionage and national security at the Department of Justice. Therefore, it is a foregone conclusion for anyone inside the national security apparatus that Laufman is associated with James P. Chandler, III and Eric H. Holder, Jr.
For example, on Mar. 14, 2001, Chandler cited Holder, then Deputy Attorney General, in his Trade Secrets conference in Washington, D.C. Laufman's resume says that at that time he worked in the Office of Professional Responsibility at the Justice Department then as Assistant Counsel, ironically, in charge of attorney ethics cases.
Bushes + Clintons + OBamas + Soros + Jarrett + Chandler + Holder + Laufman + . . . = New World Order seditionists
AFI researchers have long observed that among the lawyers involved with the globalist New World Order takeover agenda, a substantial percentage of them specialize in ethics and constitutional law.
Who better to break ethics and constitutional law than those who pretend to protect it?
Conclusion: Drain the Swamp—NOW!
Fire Upper & Middle-level bureaucrats: President Trump should probably insist among his agencies and departments that all federal bureaucrats, at least at the upper and middle level, must be sent home. What do we have to lose? If they stay in place, nothing gets done, so let's get new blood throughout. Of course this is hyperbole, but the need is evident. We must rid the federal government of scheming bureaucrats who spend their time feathering their own nests on the taxpayer's dime. The really bad ones get away with it in all three branches and the media.
forbid revolving door bureaucrat returns: Federal employees at the upper and middle level should be forbidden from making federal employment a career. Their knowledge of the weaknesses of our system of government appears to corrupt them. These people should also be forbidden from taking jobs in federal government or in private sector companies who do business with their former federal employer.
* * *
Bookmark: #cnn-fake-news-reward
Postscript: $10,000 reward to whistleblowers announced by james O'Keefe, Project Veritas
Notice: This post may contain opinion. As with all opinion, it should not be relied upon without independent verification. Think for yourself. Photos used are for educational purposes only and were obtained from public sources. No claims whatsoever are made to any photo. Fair Use is relied upon.
Comment
Click "N comments:" on the line just below this instruction to view comment on this post. On about Dec. 05, 2016, Google began blocking comments to this blog. However, if you email your comment to a secure email website we have established at:: afi@leader.com we'll post it for you. We welcome and encourage anonymous comments, especially from whisteblowers.