Latest emails prove Clinton insider John Podesta manages back channels tied to Putin, Larry Summers, Facebook & secret control of the Internet
Fig. 1–Vladimir Putin & hillary Clinton—Common financial interests—
Vladimir Putin's political mentor, Anatoly Chubais, is Chairman of Putin's favored funding front—
Rusnano
(Russian Nanotechnology Corporation). Bill and Hillary's closest advisor, John Podesta, has been associated with various Dutch companies in which Podesta and Chubais have been directors and in which Rusnano invested $35 million. If this weren't close enough, one of the investors with Rusnano is the Wyss Foundation that made an up to $5 million donation to The Clinton Foundation.
Chubais helped lead the disastrous Russian privatization voucher program in the early 1990's pressed by then World Bank chief economist, Larry Summers. Summers later served alongside Podesta in the Clinton and Obama White Houses. Summers' aids in the Russian privatization debacle were Sheryl K. Sandberg and Yuri Milner, who were later placed in charge of global email and social networking via Gmail, Mail.ru, Facebook and VKontakte. In short, this small group has taken over the Internet by exploiting state powers.
Photo: Free Republic.
Fig. 2
—Sep. 06, 2005, Bill Clinton, Kazakhstan strongman Nursultan A. Nazarbayev brokering Urasia uranium mining deal for Clinton friend, Canadian Frank Giustra,
in one day
.
New! Aug. 18, 2016:


The 2005 Clinton Uranium Junket redux
See previous post
for full analysis of Bill & Hillary Clinton's 2005 UrAsia / Uranium One junket that: (a) gave friend and novice mining executive Frank Giustra lucrative Khazak uranium mining rights to his newly-formed Isle of Man money laundering company, UrAsia (
Source: The Panama Papers leak
), which he then sold to Putin two years later for $3.1 billion brokered by Goldman Sachs who has paid Bill over $1 million in speaking fees; (b) generated $152 million
Breaking News! Aug. 19, 2016
Bookmark: #paul-ceglia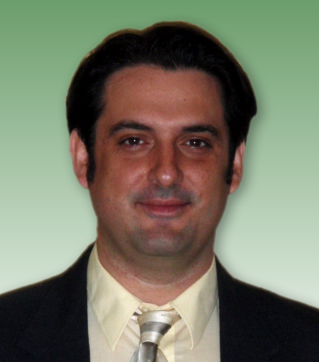 Paul D. Ceglia
releases statement in exile about battle with Facebook & Mark Zuckerberg. The facts were just snarked with tabloid "journalism" by Bloomberg. Ceglia plans to sue the U.S. in international court for human rights violations.
Click here for Ceglia Statement
.
Case Background:
04/06/2015
|
03/10/2015
in pay-to-play donations to The Clinton Foundation; (c) eventually sold 20% of the U.S. strategic uranium reserves held by friend Frank Giustra to Putin, approved by Secretary of State Hillary (
considered high treason in most democratic countries
); and (d) paid Bill $650,000 for
one
Moscow speech to Renaissance Capital whose founder, Michael Madden, recommeded a "BUY" on the Uranium One deal. Madden now works for Teneo Holdings founded by Douglas L. Band—the architect of The Clinton Foundation and head of Hillary's 2009 transition team. Band also figures prominently in stonewalled emails to Hillary on her private email server.
See
Timeline
.
Oh! what webs we weave . . .
ORIGINAL POST
(Aug. 12, 2016)—The latest release of Hillary emails by corruption watchdog Judicial Watch show pay-to-play corruption on an unprecedented global scale. We focus on just one of the tentacles that ties Hillary & Bill directly to Vladimir Putin.
Putin–Chubais–Summers–Rusnano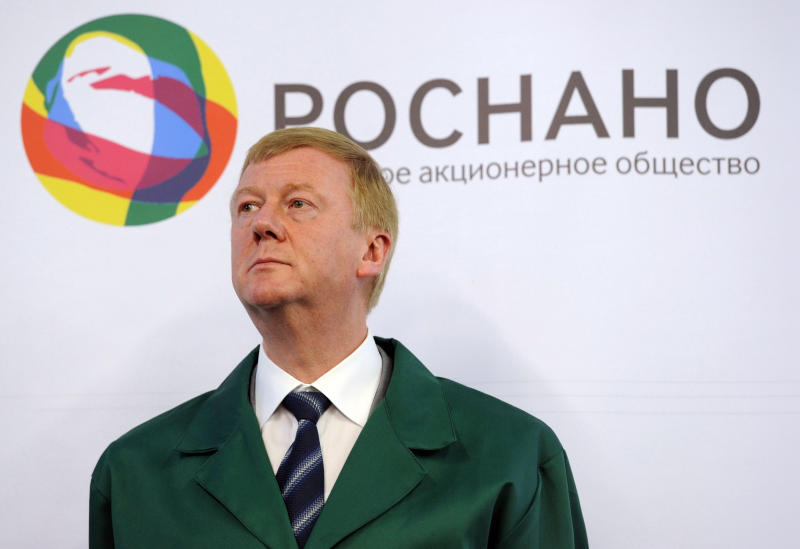 Fig. 2: Anatoly Chubais
, Chairman, Rusnano (POCHAHO). In 1993, as an advisor to President Boris Yeltsin, Chubais collaborated with Larry Summers, Sheryl K. Sandberg and Yuri Milner to implement the disasterous World Bank voucher privatization program. They almost singlehandedly ushered in the age of the modern Russian oligarch. Summers, the Clintons, Sandberg and Milner have exploited these corrupt connections to sieze control of the Internet, in collusion with a secret White House spy agency created by Clinton, Bush and Obama executive orders. The NSA secretly operates outside of Congressional oversight through this White House group that authorized the illegal warrant-less surveillance of Americans. They quash all dissenting voices, like Edward Snowden and Julian Assange, in the name of national security.
Photo: VM.ru
Vladimir Putin created Rusnano (Russian Nanotechnology Corporation) to fund emerging technologies, especially his interest in nano technologies. In the old Soviet days, such entities were first and foremost spying opportunities. Little appears to have changed. As such, Hillary's activities with her campaign manager and longtime advisor, John Podesta, have likely risked national security. It is becoming evident that Hillary needed her private email servers to hide her Russian collusion, among other things.
No wonder Putin says he has Hillary's emails; some of them were probably addressed to him and CCed to Chubais about Rusnano and their other secret Clinton Foundation projects like UrAsia and Uranium One.
Rusnano's chairman is Anatoly Chubais. Chubais served in Boris Yeltsin's government and is said to have handpicked Putin out of the KGB secret police to be president. Notably, Chubais is an advisor to JPMorgan Chase (since 2008) and the Council on Foreign Relations (2012)—both Hillary Clinton and Facebook surrogates. See contrasting Russian Role Models below.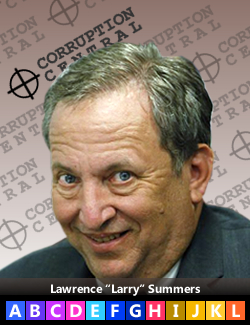 Larry H. Summers
-World Bank
-U.S. Treasury-
Clinton
-
Harvard
-2008 Bailout-Obama (Gave tens of billions of dollars of U.S. taxpayer funds to Facebook IPO underwriters:
Goldman Sachs, Morgan Stanley, JPMorgan
, Wells Fargo, Citigroup, UBS, Credit Suisse, Deutsche Bank, Barclays, HSBC, etc.)
-Cashed in personally on the $1 billion
Facebook
purchase of 13-employee Instagram just before the FB IPO; can anyone say money laundering?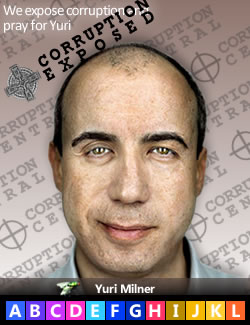 Yuri Milner
-World Bank
-Bank Menatep
-DST/
Mail.ru
(
email
)
-
VKontakte
(
social
)
-$2 billion
Facebook
investor with oligarch Alisher Usmanov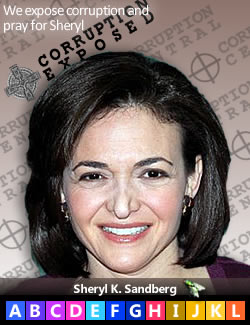 Sheryl K. Sandberg
-World Bank
-U.S. Treasury-
Clinton
-McKinsey & Co.
-
Gmail
(
email
)
-
Facebook
(
social
)
Chubais oversaw Soviet privatization in the early 1990's (the sale of the state-owned industries to private interests). This meant he collaborated closely with former Harvard professor Lawrence H. 'Larry' Summers, then chief economist at the World Bank.
Summer's assistants at the time were new college graduates named Sheryl K. Sandberg and Yuri Milner.
Sandberg was assigned by these oligarchs to Gmail (2004) before being assigned to Facebook as chief operating officer (2008).
Milner was assigned to Mail.ru (2001) then VKontakte later—the Russian equivalents of Facebook and Gmail.
The foxes are managing the world's digital hen house
Between them, the vast majority of the world's digital information flow passes through these self-annointed gatekeepers. This situation is the equivalent of the foxes managing the hen house.
After Obama became president and Hillary Secretary of State, Milner shocked Silicon Valley with a $200 million Facebook investment with no strings attached. Then, he ostentatiously overpaid $100 million for a Menlo Park mansion, the most expensive home sold in the U.S. that year.  There wasn't an ounce of humility or uncertainty in Milner's voice. Now we know why.
After Summers pressed his disastrous privatization plan on the people of the USSR supported by Chubais, Summers went to work for Bill Clinton in the Treasury Department where he eventually became Secretary. In 1999 Summers worked to overthrow Glass-Steagall banking controls. Sandberg became Summers' chief of staff.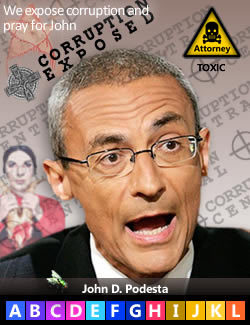 Fig. 3—John D. Podesta.
Hillary & Bill Clinton's serial advisor and back channel for The Clinton Foundation and Clinton Global Intiative (CGI). Release of his emails involving Secretary of State Hillary Clinton and CGI creator Douglas J. Band were stonewalled for years by the State Department. 44 email exchanges were just released on Aug. 09, 2016 to corruption watchdog
Judicial Watch
. Most of Podesta's back channel emails with Hillary are believed to have been deleted by Clinton's attorneys in the 30,000 she admits deleting, describing them as personal yoga and wedding plans. Any deletion of Podesta emails is criminal.
John Podesta
"Few Washington officials are tighter to the Clintons than John Podesta," writes Peter Schweizer (Clinton Cash) in his just released essay From Russia with Money.
Podesta was Bill Clinton's White House chief of staff (1998-2000). Before that he was an assistant to the President Clinton with various titles. He was later Counselor to Barack Obama at the White House, and is now Hillary Clinton's campaign manager.
Takeover of the Internet
Much has already been written revealing the pay-to-pay relationships between Podesta and Hillary. Through Podesta, Hillary is directly tied to Russian business interests and the global takeover of the Internet via Gmail–Facebook (Sandberg), Mail.ru–VKontakte (Milner).
Through Summers, Hillary and husband Bill are directly responsible for the abolishment of Glass-Steagall in 1999 and the banking chaos that followed. Perhaps the banking instability was all intentional; meant to destabilize world economies. "In confusion there is profit." We do know from his financial disclosure that Larry Summers gave two speeches in early 2008 in Iceland where the 2008 crash allegedly started.
While a Hillary advisor in 2011, Podesta was appointed director of three related entities: Joule Unlimited (MA, USA), Joule Global Holdings, N.V. and Joule Global Stichting (Netherlands). From Russia with Money.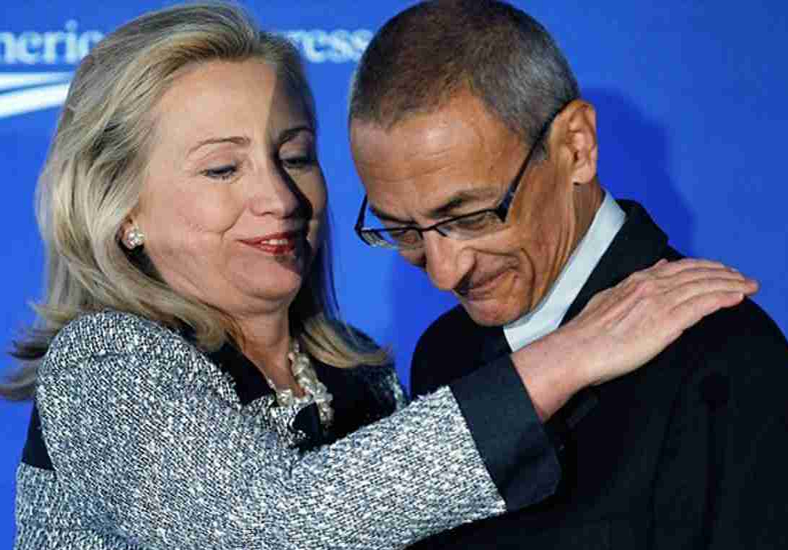 Fig. 4—John D. Podesta with Hillary.
Podesta has been revealed in new stonewalled emails to be the
coordinator
of Clinton Foundation and Clinton Global Initiative ("CGI") illegal collusion with the State Department. He worked closely with Hillary's political advisor Anne-Marie Slaughter, author of
A New World Order
. Slaughter is a George Soros in-law and advocates "disaggregated" government where the agencies operate autonomously; accountable only to the amorphous collective. In this environment,
the Constitutional rules are discarded without Congressional approval as old and out of date anachronisms
.
Photo: Center for American Progress.
One of the Joule foundations where Podesta was a consultant, The Wyss Charitable Foundation, is an up to $5 million donor to The Clinton Foundation.
Two months after Podesta joined the Joule boards, Rusnano (Putin) invested $35 million in Joule Unlimited based in Boston. Chubais also joined the board.
The movie Clinton Cash exposed Bill Clinton's uranium junket that gave Putin ownership of approximately 15% of the U.S. uranium reserves and $145 million in donations to The Clinton Foundation. See also Hillary's Swindling Silicon Valley Girls.
The latest Judicial Watch email release helps further confirm that via John Podesta and Anatoly Chubais, Putin's mentor, their scoundrel plants Sandberg and Milner have compromised the integrity of world's Internet services.
Can a reliable house be built on such a rotten foundation?
Clear and present threat to global security and privacy
The U.S. Constitution is clear that privacy from government intrusion is a right. That privacy has been obliterated by these Hillary Clinton alliances unearthed by Judicial Watch, WikiLeaks, Julian Assange, Edward Snowden, William Binney, Thomas Drake, J. Kirk Weibe, Americans for Innovation, The Center for Public Integrity, Alex Jones, InfoWars, ICIJ, Sharyl Attkisson, The Intercept and numerous others.
This attempt at controlling the world's flow of information by these hideous criminals should enflame, enrage and motivate every citizen of the planet into action to stop them.
We must be about establishing digital networks that respect the individual and his/her right to live a quiet and peaceable life, free of arbitrary intrusion by the state.
Perhaps in Russia such political and business conflicts of interest are a way of life, but they are crimes in the United States and other parts of the world.
We can do better. We must do better.
These scoundrels cannot be permitted to succeed.
Act now.
Stop election rigging in its tracks
P.S. When you control digital networks to the extent just described, rigging elections that rely on electronic voting machines and "Man in the Middle" connections between county and state computers is child's play.
The Nov. 2016 Presidential Election should go ALL PAPER. We have just proven that our electronic networks are compromised by unscrupulous criminals. The previous AFI post showed how the rigging happens and why we cannot risk our Republic to these systems.
So, we cannot use them for something as important to our Republic as a free and fair elections.
Solution:
Print enough Absentee Ballots for everyone,


Leave the electronic voting machines in the warehouse, and


Count by hand with bi-partisan observers up and down the chain from county to state tabulator.
It is that simple. States will have plenty of citizens willing to count the vote. Just ask. Only the cheaters lose.

Any reason not to do this just risks our Republic. There is no good reason to risk it for the titillation of instant election night results (which are probably rigged by the Man in the Middle anyway).
* * *
Bookmark: #russian-role-models
Postscript—Russian Role Models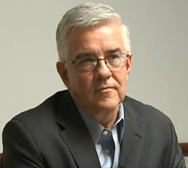 Fig. 5—Michael T. McKibben
, Leader Technologies, Inc., Columbus, Ohio, the real co-inventor of and patent holder for social networking. See
Timeline
.
In 2009 Hillary Clinton and the State Department confiscated McKibben's invention for her personal "eDiplomacy" policy use. During this same time, McKibben and Leader were battling Facebook in Delaware federal district court for patent infringement. Leader proved on 11 of 11 claims that the engine running Facebook is their invention. Hillary's Judicial Watch emails prove she obstructed justice in the case
and
engaged in election rigging
Photo: NBC4i TV.
Notably, social networking inventor, Columbus, Ohio innovator Michael McKibben, described being followed and then body searched at the Leningrad airport in 1981. He had just met in Tallinn with an Estonian Christian activist who had just been released from prison for organizing Christian music concerts. His crime? A "parasitic" way of life. No kidding, that was a Soviet law used to send tens of thousands of their best and brightest to prisons, labor camps, and mental hospitals for the sin of wanting to live honestly, Nobel laureate Alexander Solzhenitsyn among them.
In 1981, a young KGB officer named Vladimir Putin was in charge of monitoring foreigners in Leningrad, so it could have been Putin that ordered McKibben followed and searched. McKibben called this possibility "a great irony of history, if true." He continued, "doubly so given the way I and thousands of my Soviet, Eastern European and Western friends stood up for basic human rights like self-expression, freedom from tyranny and freedom of worship in the former Soviet Union." He concluded, "St. Pope John Paul II was among our supporters."
In this 2016 Olympic summer, McKibben pointed out that he and his music group, Living Sound, supported the 1980 Moscow Summer Olympics even while President Jimmy Carter boycotted them. Olympic music director Alexandra Pakhmutova put two of McKibben's songs on the official Olympic film Oh Sport! You are Peace!, and the state-run Melodiya Records sold up to one million EPs. McKibben says as far as he knows, his group Living Sound is the only contemporary American Gospel group ever to perform on national Soviet TV—videotaped concerts that occured soon after the Moscow Olympics and are said to have aired nationally on New Years Day in 1982.
In the early '90's, McKibben advised Russian Orthodox Patriarch Aleksy II on how to use emerging communications technologies for Church operations as they recovered from ninety years of persecution. He also was the Patriarch's special guest in one of the first post-Communist Church processions at the Kremlin and through the streets of Central Moscow. President Yelstin also participated.
See We Can't Live Without Each Other (Hам не жить друг без д руга) music video, A. Pakhmutova (А. Пахмутова), N. Dobronravov (Н. Добронравов) , N. McKibben, Living Sound, 1980, Melodiya Records / Mosfilm / Evgeny Ginzburg-CT USSR.
New! Aug. 14, 2016: Alongside Solzhenitsyn, Mr. McKibben asked us to acknowledge the Moscow family of Vladislav Eloyan. Vladislav is the president of the Russian Traditional Karate Federation. His grandfather, Rotefan, briefly served with McKibben's father-in-law in the U.S. 69th Infantry Division following the "Link Up" with the Soviet 58th Guards Division in Torgau, Germany on Apr. 25, 1945. On Jul. 4, 2010, Eloyan and McKibben co-authored Rotefan's story for the 69th Infantry Division veteran's website. When Rotefan returned home to Moscow, he was enslaved by the KGB in the Gulag alongside Solzhenitsyn in the Gulag.
During more than five years in ten forced labor camps Rotefan saw countless people starved to death, shot and beaten mercilessly by sadistic guards. In one camp a killing field was understood between the prisoners and guards. Any prisoner wanting to end his misery could walk into it and be shot dead, no questions asked. Even in those conditions, Rotefan organized resistance and wrote letters to members of the Supreme Soviet to stop the madness. Those letters apparently had an effect. Rotefan was released in 1955 by Nikita Khrushchev's return to sanity over the treatment of his WWII veterans. Sadly, Rotefan contracted tuberculosis at the tenth camp and eventually died of the disease at age 34. To add insult to injury, Rotefan was unable to find meaningful work after the Gulag because employers did not see the value of his survival experiences, first as a Nazi POW at age 16, then in Stalin's labor camps. Rotefan's story of bravery and determination in the face of impossible odds is truly awe inspiring. It is a powerful example of the need for less greed and power mongering in this world, and more love and respect for one's fellow man.
Pray for us Eloyan Rotefan Marcosovich!
Notice: This post may contain opinion. As with all opinion, it should not be relied upon without independent verification. Think for yourself. Photos used are for educational purposes only and were obtained from public sources. No claims whatsoever are made to any photo.
Comment
Click "N comments:" on the line just below this instruction to comment on this post. Alternatively, send an email with your comment to amer4innov@gmail.com and we'll post it for you. We welcome and encourage anonymous comments, especially from whisteblowers.