Note: These are not Plymouth Pilgrims, these are oligarch, robber baron families who coopted the name "Pilgrims" in 1902 to implement the moral opposite of America's Pilgrims
Sir Harry Brittain and General Lord Roberts founded the Pilgrims Society with Viscount Alfred Milner and John Buchan just months after murdering over 60,000 blacks and whites in the Transvaal (S. African) 2nd Boer War British concentration camps
Other MI6 Pilgrim founders were Lord Burnham (Daily Telegraph), Philip Whitwell Wilson (New York Times, London Daily News, chief propagandist targeting America), Lord Northcliffe (Daily Mail, London Evening News) and Sir Gilbert Parker (chief propagandist targeting America)
10,000 U.S. Senior Executive Service (SES) members are the U.S. tentacles of the global Pilgrims Society
"Five Eyes" Pilgrims Society media spies are attempting a U.S. coup d'état right now
Graphic: Pilgrims Society.
Bookmark:#big-ugly
|
https://tinyurl.com/yxvtp9kj
Video: American Intelligence Media, Americas for Innovation..
NEW SURVEY:

Which Members of the Pilgrims Society are the worst promoters of The Seven Deadly Sins of the Human Heart?
Click image to view the online form.
Here's a
PDF
.)
Fig. 3
—
The Seven Deadly Sins of the Human Heart
.
Click here
to identify the Pilgrims Society individuals and/or organizations who are the worst abusers of the seven deadly sins and/or the Ten Commandments. Here are three Pilgrims Society membership lists:
List 1
|
List 2
&
List 3
. Share this form with others and ask them to complete the form from their perspectives as well.
(Oct. 11, 2019)—Yesterday, The Epoch Times investigative reporter Jan Jekielek sat down with Dr. Michael Rectenwald, a former communist professor at New York University and author of "The Google Archipelago: The Digital Gulag and the Simulation of Freedom."
See Eloyan, McKibben. (Jul. 04, 2010). Real Life Gulag Archipelago Story of Eloyan Rotefan Marcosovich—A Newly Discovered 69th Inf. Div. Legacy of Spirit, Resilience and Valor. The 69th Infantry Division Association.
The Epoch Times' Jekielek said the book shook him to his core, sharing that his own parents had fled communist Poland in the 1970's.
Remarkably, this was the exact same time when social networking inventor and Leader Technologies founder Michael McKibben was organizing a Gospel music group in Poland named Living Sound—working with Freedom's champion Cardinal Karol Józef Wojtyła, later St. Pope John Paul II.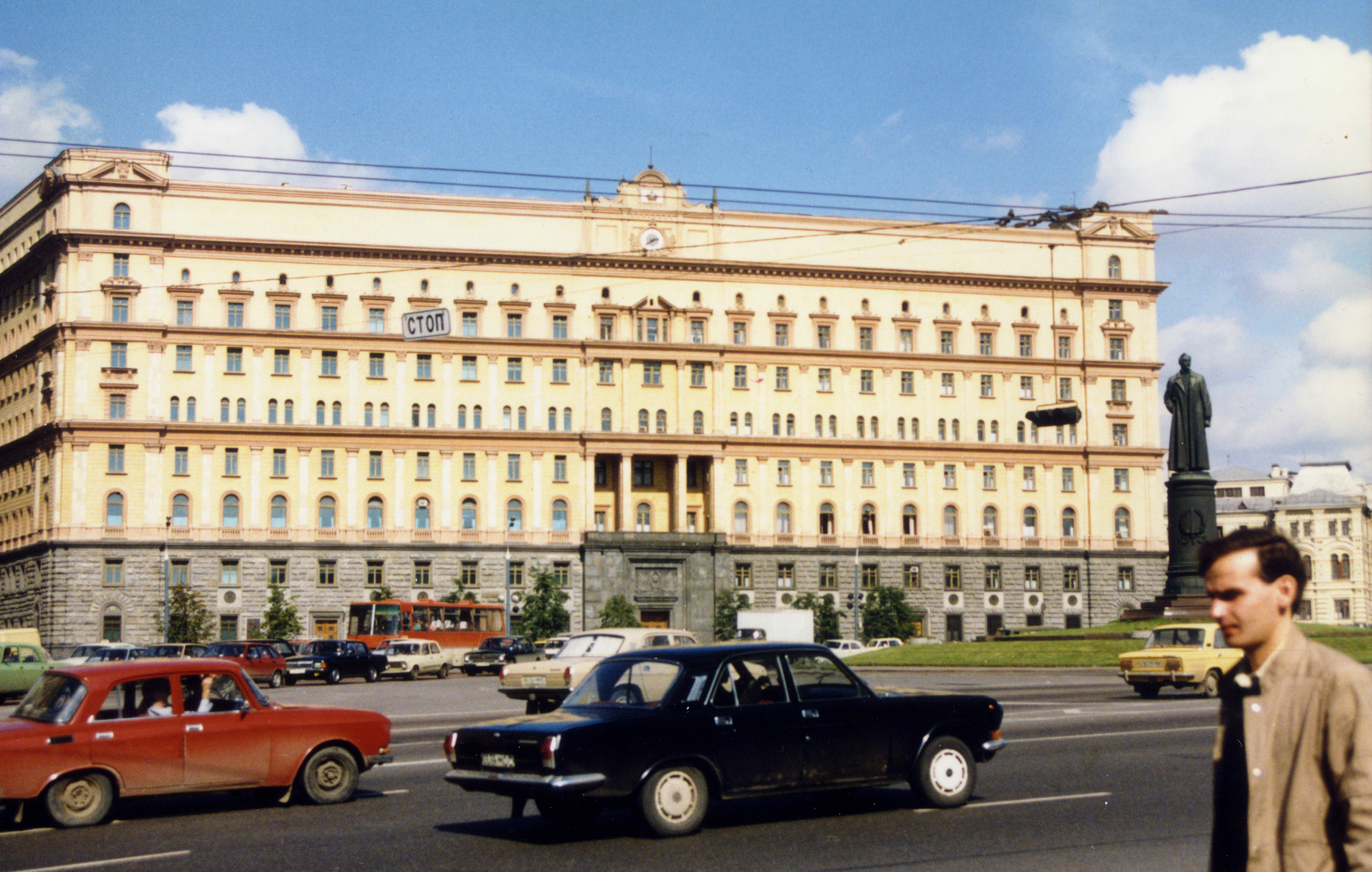 Fig. 4
—
Lubyanka
. Former Cheka and KGB headquarters of the "Gulag Archipelago", now houses the Federal Security Service (FSB).
This building was known as the doorway to the Gulag that incarcerated over 18 million souls where over one million souls were murdered.
The Gulag Archipelago
is a three-volume, non-fiction text written between 1958 and 1968 by Russian writer and historian 
Aleksandr Solzhenitsyn
who was himself incarcerated in the Gulag, along with Rotefan Eloyan (see inset citation in the body of this post for a verfied true story of the Gulag's demonic nature. Rotefan entered the Gulag system through this Lubyanka building.)
Structurally, the text comprises seven sections divided (in most printed editions) into three volumes: parts 1–2, parts 3–4, and parts 5–7. At one level, the 
Gulag Archipelago
 traces the history of the system of forced labor camps that existed in the Soviet Union from 1918 to 1956. Solzhenitsyn begins with 
V. I. Lenin
's original decrees which were made shortly after the 
October Revolution
; they established the legal and practical framework for a series of camps where political prisoners and ordinary criminals would be sentenced to 
forced labor
. The book then describes and discusses the waves of 
purges
 and the assembling of 
show trials
 in the context of the development of the greater Gulag system; Solzhenitsyn gives particular attention to its purposive legal and bureaucratic development.
Wikipedia
.
Jekielek and Dr. Rectenwald discussed Rectenwald's vision of how Big Tech, influenced by Marxist and Postmodernist thought, increasingly enables a toxic mix of censorship, surveillance, social engineering and "social justice" policies that in effect create a digital equivalent of the Soviet Gulag.
In 1995, Michael McKibben said that he was honored to participate in a Russian Orthodox Church procession, led by a large Cross and icon of Christ the Savior, from the Kremlin, across Red Square and through the streets of Moscow. He said he was deeply moved when the procession stopped reverently at Lubyanka Square to sing "Memory Eternal" for the tens of millions of victims of the heinous KGB-led Soviet Gulag. Lubyanka was the KGB headquarters that is now occupied by the FSB. It was named after Bolshevik Felix Dzerzhinsky who founded the precursor to the KGB, the Cheka in 1917—SUPPORTED BY THE UK-U.S. PILGRIMS SOCIETY!
Michael McKibben also has friends who were incarcerated by the Gulag in the 1970's. See Video: We Can't Live Without Each Other that tells some remarkable aspects of this story.
AFI. (Oct. 01, 2019). Vladimir Lenin & Communism were created by newspaper intelligence globalists from the British-American Pilgrims Society. Americans for Innovation.
Listen to Mike and Doug. Doug also discusses this topic with John Barnwell.
Video: American Intelligence Media, Americans for Innovation, Leader Technologies, Inc.
Bookmark:#michael-rectenwald
|
https://tinyurl.com/yybn5ae5
Video: American Thought Leaders, The Epoch Times.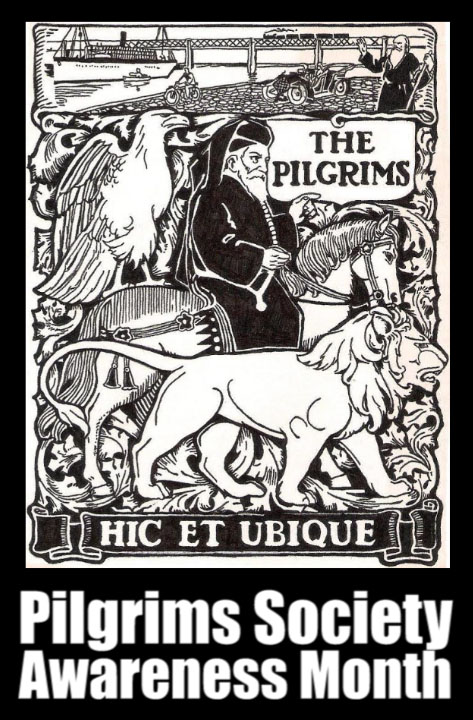 * * *
Return to return to the beginning of this post.
Notices: This post may contain opinion. As with all opinion, it should not be relied upon without independent verification. Think for yourself. Photos used are for educational purposes only and were obtained from public sources. No claims whatsoever are made to any photo.
Comment
Click "N comments:" on the line just below this instruction to comment on this post. Alternatively, send an email with your comment to afi@leader.com and we'll post it for you. We welcome and encourage anonymous comments, especially from whisteblowers.
Reminder Re. the Miller Act Notice
FIRST AMENDED MILLER ACT NOTICE
to President Trump today. It is a contract demand for the U.S. Treasury to pay them for the federal government's 18-year theft of their social networking inventions. These inventions were stolen by Major General James E. Freeze (US Army, ret.) and Leader's patent attorney James P. Chandler, III, on behalf of Andrew W. Marshall and the Department of Defense Office of Net Assessment, and that Pilgrims Society that steals and weaponizes inventions for
continuous
war making and enrichment of its fascist insider military-industrial corporations.
Patriots are encouraged to help get this First Amended Miller Act Notice to President Trump and past the Praetorian Guard.
See
American Intelligence Media
republish of the Leader Miller Act Notice.