Current Special Counsel rules were created by the very same cabal of DOJ careerists currently exploiting them to cover-up their 9/11 treason
Download, study and share the "Crimeline" widely
Fig. 1—L/R: Attorney General Janet Reno, President Bill Clinton at about the time that Reno inserted the "Office of Special Counsel" procedure (not a law) into the Department of Justice, thus bypassing Congressional oversight over the process of appointing and managing independent counsels.
Photo: Rolling Stone.
(Mar. 09, 2018)—On Jul. 01, 1999 Bill Clinton's Attorney General Janet Reno created an internal administrative procedure (not a law) that she named "Office of Special Counsel." Never mind that Congress had just allowed the previous "Independent Counsel" statute (a real law) to lapse the day before on Jun. 30, 1999.
Reno's Department of Justice (DOJ) went around Congress and fabricated a new Special Counsel procedure inside the department with almost dictatorial powers and zero accountability.
Bookmark: #muellers-big-scam
Video: American Intelligence Media, Americans for Innovation.
1999 was a busy year for the criminals in the Clinton White House:
Date:
Clinton Administration 1999 Crimeline:
Jun. 30, 1999
Congress allowed 40-year

Independent Counsel

statutes to lapse
Jul. 01, 1999
Clinton Attorney General Janet W. Reno pronounced without public hearings or notice the Office of

Special Counsel

procedure (not a law) inside Justice Department; this procedure now used by the scandal-ridden, leak-ridden Trump-Russia Mueller witch hunt. Drafters includined Robert S. Mueller III, James P. Chandler III, Rod J. Rosenstein, Eric H. Holder Jr., James B. Comey. Peter P. Strzok, Michael E. Horowitz,

E.W. 'Bill' Priestap

, Lisa C. Page, Hillary R. Clinton, William J. Clinton, John D. Podesta . . . (A surprisingly similar cast of characters are in the Trump-Russia witch hunt.)
Jul. 02, 1999

Larry H. Summers appointed Treasury Secretary by Bill Clinton
Jul. 03, 1999
Sheryl K. Sandberg appointed Summers' chief of staff; former Summers Harvard student, World Bank protégé; Sandberg later arranged Summers appointment to Instagram and Andreessen Horowitz Silicon Valley boards where she runs Facebook as chief operating officer, along with Summers' former Harvard chief of staff Marne L. Levine Duetch who Sandberg appointed Instagram chief operating officer; Levine-Deutch also worked for Hillary Clinton at the State Department in 2009. The moral of this incestuous story is that these treasonous conspirators take care of each other.
Jul. 11, 1999
The 15-month (false flag) Kosovo War fueled by the U.N. stopped. The murder of Orthodox Christians and closing of more than 100 monasteries and churches cleared the pathway for subsequent Islamic migration
Jul. 14, 1999
Clinton issued Executive Order 13130 that formed the National Infrastructure Assurance Council (NIAC) secretly led by James P. Chandler, III, IBM's chief intellectual property outside counsel, formally initiating the weaponization of the Internet; Microsoft's Bill Gates joined NIAC in 2001 to press his global eugenics agenda
Sep. 29, 1999
C.I.A. In-Q-Tel formed illegal public-private venture capital group that has funded the vapid, morally bereft cardboard cut-out "Boy King" rogue C.I.A. stooges of Silicon Valley
Nov. 12, 1999
Glass-Steagall Act banking controls abolished; Citigroup formed; raping and pillaging of U.S. assets by globalist bankers began
Nov. 17, 1999
Agilent Technologies (HP) $2.1 billion public offering (The Internet of Things PFN/TRAC weaponization of the Internet by Deep State where people are defined as mere "wet-ware")
Table 1: 1999 Clinton Administration Crimeline
Tellingly, the people who drafted this Office of Special Counsel procedure (not a law) in 1999—sidestepping Congress (We The People)—are the very same people running the current Trump-Russia witch hunt. Mueller, Comey, Rosenstein, Strzok, Priestap, Chandler . . . This is flat out wrong on many levels: legally, ethically, morally, common sense, decency, propriety, civility, respect for fellow man, spiritually . . . See May 17, 2017 Rod J. Rosenstein appointment of Robert S. Mueller, III.
Special Counsel Mueller is the fruit of a poisoned tree
Never mind Robert S. Mueller, III's 2009 treasonous Uranium One espionage with Hillary and Bill Clinton on the Moscow, Russia tarmac conflict.
Whether this investigation is stopped due to Mueller's egregious conspiracies with the Clintons, or the conspiracies surrounding the drafting of the Reno Special Counsel procedure (not a law), such conflicts of interest demand that the Special Counsel be shut down as the fruit of a poisoned tree.
If Congress wants a Special Counsel, then Congress needs to pass a new law and do it right. We cannot rely on this grotesque and illegal Special Counsel procedure. It is utterly indecent in its criminality and self-dealing.
History of the independent counsel
The first independent counsel law was passed by Congress on Oct. 28, 1978 as a provision of the Ethics in Government Act of 1978. It was implemented after the Watergate scandal to enable arm's length investigations when the Attorney General and/or the DOJ could not be impartial. The law was renewed in one form or another three times in 1982, 1987 and 1994.
King Janet created the current Special Counsel by fiat
Then on Jul. 01, 1999, Attorney General Janet Reno announced the "Office of Special Counsel" procedure. She ignored numerous accountability requirements and instituted the new procedure by fiat— with no customary public notices, waiting periods or hearings. The day after the real independent counsel law expired (Congress' prerogative), Reno literally forced this procedure (not a law) into the federal record as if she was a dictator.
Remarkably, reading Reno's 1999 procedure (not a law) is like reading a description of events in the current Mueller Trump-Russia probe, right down to the recusal of Jeff Sessions in favor of Rod Rosenstein as Acting Attorney General—one of the procedure's (not a law) drafters.
Rosenstein's and Mueller's participation in the drafting of this procedure ethically disqualifies them from benefiting from it, which they do since they are being paid by the American public, not even counting their many incredible relationship conflicts.
In fact, we have given this procedure a new name:
The Janet Reno 1999 Special Counsel DOJ Procedure (not a law)
DOJ conspiracy to deceive the American people
Who has time to dig through the Federal Register and dig out these kinds of rules? Where are our elected officials? Where are our law enforcement people? Where are our regulators? They all appear to be either asleep, incompetent, or they are on the take themselves.
Americans for Innovation and American Intelligence Media took the time. (You are welcome!) Can the footprints of this conspiracy to deceive the American people with rigged special counsels be any more obvious?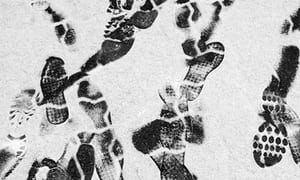 Where were the current participants in the Trump-Russia probe in 1999?
Notably, all of them were Janet Reno's DOJ boss and employees in 1999.
Mueller, Comey, Rosenstein, Horowitz, Holder, Chandler, Priestap, Strzok, Page (Lisa), Clintons, Podesta . . .
These individuals clearly have participated in a long term conspiratorial plan to write the The Janet Reno 1999 Special Counsel DOJ Procedure (not a law) that they intended to exploit now, in 2018.
Also remarkable is that Acting Attorney General Rod J. Rosenstein even cited fellow drafter and Congressional perjurer James B Comey as their trigger man to begin their Special Counsel. See Rosenstein Order No. 3915-2017(b), May 17, 2017.
Do you think they know the eventual outcome of this Mueller probe, and who they will attack? Let's see, maybe President Donald J. Trump and any Deplorable (We The People) that gets in their way?
The 1999 Special Counsel Procedure (not a law) edited out all accountability to Congress
A closer review of the legislative history of the independent counsel law reveals glaring ethical holes in the Jul. 01, 1999 Special Counsel procedure (not a law) as compared to the previous independent counsel laws in five key areas:
Removed accountability to the Office of Government Ethics
Removed any audit requirements
Removed accountability to Congressional committees, including the Judiciary Committee
Edited out almost all recusal language
Permitted FBI involvement (no such clause ever before)
Further, the procedure (not a law) exempted itself from any accountability to show good cause, give public notice or holding hearings.
It also abjured compliance with the oversight provisions of the Administrative Procedure Act, the Small Business Regulatory Enforcement Fairness Act, the Regulatory Flexibility Act, Executive Orders 12866, 12612, 12988 and the Unfunded Mandates Reform Act of 1995.
Investigation Conclusions: The Janet Reno 1999 Special Counsel DOJ Procedure (not a law) removed all oversight by We The People
Call to Action:
The current Janet Reno 1999 Special Counsel DOJ Procedure (not a law) must be abolished forthwith as the fruit of a poisoned tree of treason, conspiracy and treachery.


Congress must pass a new, real Independent Counsel law; this could be as simple as reviving the previous and well-edited Independent Counsel statutes that had bipartisan support for 40 years.


Criminal investigations of Barack Obama, Bill/Hillary Clinton and other Deep State racketeers should proceed using normal DOJ procedures—after the upper and middle managements at the DOJ are cleaned out of Clinton, Bush and Obama holdovers, and anyone even remotely associated with the DOJ activities described herein.
* * *
Postscript
We will be posting a full bibliography of each of the past independent counsel statutes (1978, 1982, 1987, 1994) in the coming days, so be sure to check back. We will also be updating the Crimeline with appropriate entries as well.
Notices: This post may contain opinion. As with all opinion, it should not be relied upon without independent verification. Think for yourself. Photos used are for educational purposes only and were obtained from public sources. No claims whatsoever are made to any photo.
Comment
Click "N comments:" on the line just below this instruction to comment on this post. Alternatively, send an email with your comment to afi@leader.com and we'll post it for you. We welcome and encourage anonymous comments, especially from whisteblowers.